Nothing can be done without a good team, and sure we have one! More than 20 people participate  in SCOUT team, that you can enjoy the best paramotor on the market.
Assembly Team
Your paramotor was assembled by Robert, Andrej, Peter and Aron.

Carbon Team
The carbon parts were handmade with love by Jan, Vladimir, Jozef, Marek and Marek.
Proppeller Team
Your propeller was designed and manufactured by Dušan, Tibi, Tomi and Laci.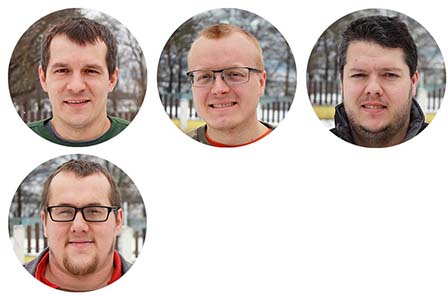 Frame Team
Your frame was manufactured by Attila, Tomi and Tono.
Harness Team
Your harness was manufactured by Zdenek and his team of charming ladies.

Orders
Zuzana took care of your order and kept all the guys above well organised.

If you have any question to anyone from SCOUT team, just let us know here