3 years, 23 prototypes, 24+ people = Scout paragliding innovator team
I am so pleased to finally launch the SCOUT pod harness with optional climb assist. This would not happen without a great Scout paragliding innovator team and this way I want to say a big thank you to all the amazing people around me:
Stefan for incepting the idea/dream/goal into my mind and being annoyingly persistent asking the same question: "Miro, when will it be finished?"
Attila, Tono and Tomi for manufacturing countless prototypes, frames, hinges and various mechanisms from aluminium to test the concepts.
Robi and Peter for building the prototypes together although it was sometimes hard to even imagine what that "thing"is actually supposed to do
Vladimir for helping with 3D designs,
Roland for helping with 3D printing
Peter, Peter and Filip for machining and welding prototypes
Jan and Vladimir for designing and manufacturing carbon parts and molds
Zdenek and his team of contesses for developing countless versions of the harness, reposition straps by 2 centimeters only to find out we have to move it back again. 
Andras for assisting at countless test flights 
Adrian, Michaela, Gigi, Elena and their team for giving the final touches on the harness for turning  the "duct-tape-project" into a beautiful product. 
Matej and Veronika for helping with communication and videos
Bastian for great video work
and most of all:

Stefan for his priceless ideas , for his "Do you think this will hold?" criticism and magic improvising in the workshop and
Zuzana for running the whole business so the boys can follow the dreams and trusting me the all time.
You too can contribute...
The development SCOUT paragliding pod harness with optional climb assist is 95% finished.
We are looking for test pilots who would fly it as much as possible and test the durability and reliability. Together we will fine tune this pod harness to perfection.
The ideal candidates is for Scout paragliding innovator team:
a paragliding frequent flier – flying the SCOUT pod harness as much as possible in shortest possible time. Being able to fly frequently is the priority No.1 for test pilot
intermediate or advanced pilot – we need feedback from high-B to competition pilots
flies flat lands (we guess you got that part)
from the EU – in case we need to ship spare parts updates or upgrades being in the EU makes shipping a lot faster , easier and cheaper
paramotor experience not required although beneficial, as it can make life with 2-stroke engines easier. But the Atom 80 is such a lovely and low-maintenance engine that this is not an issue, really.
being an influencer / yotuber is not required. We are not looking for people to do reviews on the SCOUT Pod harness. Surely yes later, but this time we need test pilots as a team players to test the pod harness and share feedback with us in the first place.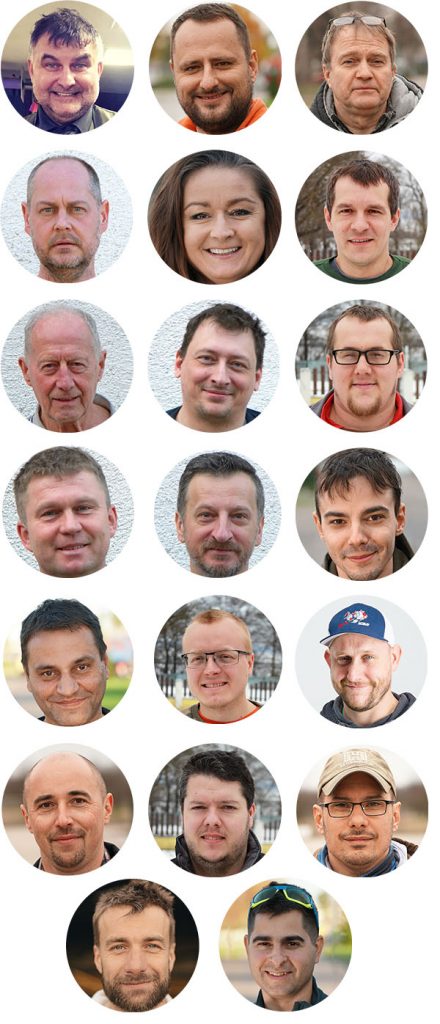 Be a test pilot and team player
We mean it so we are looking for test pilots who share our cause: to help pilots to fly more often, with higher success rate and with higher satisfaction. This can be achieved by joining forces to make the SCOUT Pod harness just perfect. 
This is not about who is better. This is about how to make the SCOUT pod harness better.
purchase of the SCOUT pod harness beta version for half price

full support during the testing period

all the fixes and repairs if things go wrong. And something will go wrong for sure. That's why we are doing the testing, right?

credits given for contributing to the development of this revolutionary pod harness with optional climb assist.

free upgrade/update to the final version at the end of the testing phase so you have the ultimate best perfect product
fly it a lot … fly it more … fly it a lot more

log all your flights and share with us

provide us immediate feedback after every flight – record a short selfie video right after landing

frequent and direct communication – suggestions for improvements and accessories

identify any problems, wear or tear, malfunction or any negative experience. We are very grateful for that. This is the purpose of testing, right? Help us to fix the problem and improve the pod harness. Together.

Please understand, this is team work >  We communicate within the team but we do not publish work in progress. Please  do not publish any negative experience before you inform us and before we have a chance to improve it. Contribute to the cause and help your team.

you are OK to publish any negative observations after we neglect, reject or fail to fix the issue. We want to be transparent but we first need a chance to fix things. 

video interview at the end of the testing phase that we can use for promotional purposes
Sign up to become in Scout paragliding innovator team
Signing up is closed now and we have select a beautiful team of test pilots.
if you are highly interested in the SCOUT pod harness with climb assist, you still can register to become one of the first pilots to order it. We cannot what trouble we will run into during the testing process but we hope to have the product launch in autumn 2021.