3+ years, 23 prototypes, 24+ people = Scout paragliding innovator team
I am so pleased to finally launch the SCOUT pod harness with optional climb assist. This would not happen without a great Scout paragliding innovator team and this way I want to say a big thank you to all the amazing people around me:
Stefan for incepting the idea/dream/goal into my mind and being annoyingly persistent asking the same question: "Miro, when will it be finished?"
Attila, Tono and Tomi for manufacturing countless prototypes, frames, hinges and various mechanisms from aluminium to test the concepts.
Robi and Peter for building the prototypes together although it was sometimes hard to even imagine what that "thing"is actually supposed to do
Vladimir for helping with 3D designs,
Roland for helping with 3D printing
Peter, Peter and Filip for machining and welding prototypes
Jan and Vladimir for designing and manufacturing carbon parts and molds
Zdenek and his team of contesses for developing countless versions of the harness, reposition straps by 2 centimeters only to find out we have to move it back again. 
Andras for assisting at countless test flights 
Adrian, Michaela, Gigi, Elena and their team for giving the final touches on the harness for turning  the "duct-tape-project" into a beautiful product. 
Matej and Veronika for helping with communication and videos
Bastian for great video work
and most of all:

Stefan for his priceless ideas , for his "Do you think this will hold?" criticism and magic improvising in the workshop and
Zuzana for running the whole business so the boys can follow the dreams and trusting me the all time.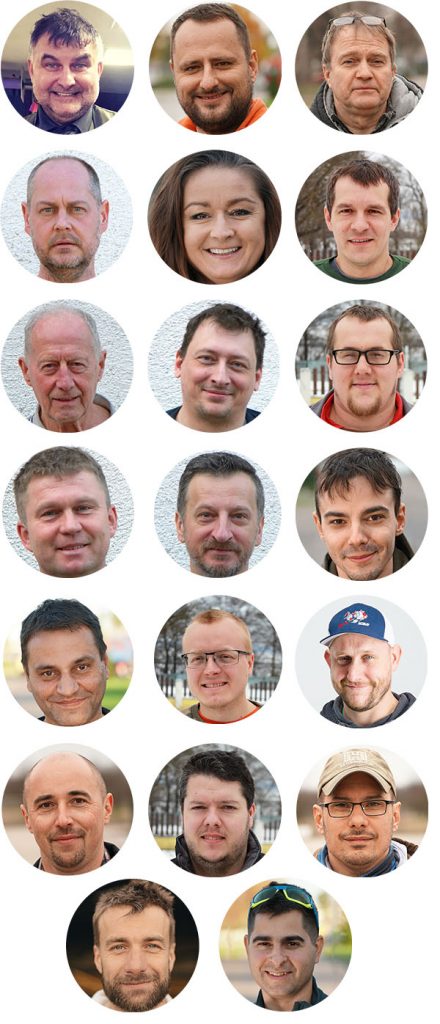 It was about testing, testing, testing...
The development SCOUT paragliding pod harness with optional climb assist is 100% finished.
We have set up a team of test pilots who fly it as much as possible and test the durability and reliability. Together we fine tuned this pod harness to perfection.
We have found some issues> some things failed, some things broke (but luckily no structural ones), alot of things was improved…. Sometimes the process is frustrating but this is exactly why we are done it! > To identify all the issues so you do not have to.
The pod harness was officially introduced at the Coupe Icare exhibition in  September 2021.
For 2022 we have ordered production of 200 pieces. Even as the demand seems to be higher, we will not be able to produce more. Hopefully later we will be able to increase capacity.
Let us know and we will keep you updated so you can be one of the very first happy customers flying the SCOUT pod harness with optional climb assist.