Peter Blokker
Pedro Verticalo Adventures
Bezoekadres (op afspraak): Biesland 2C – box 106 Beverwijk
Postadres: De Spin 46, 1911 LB Uitgeest
www.https://scoutparamotor.nl/
tel: 0031-(6)20442216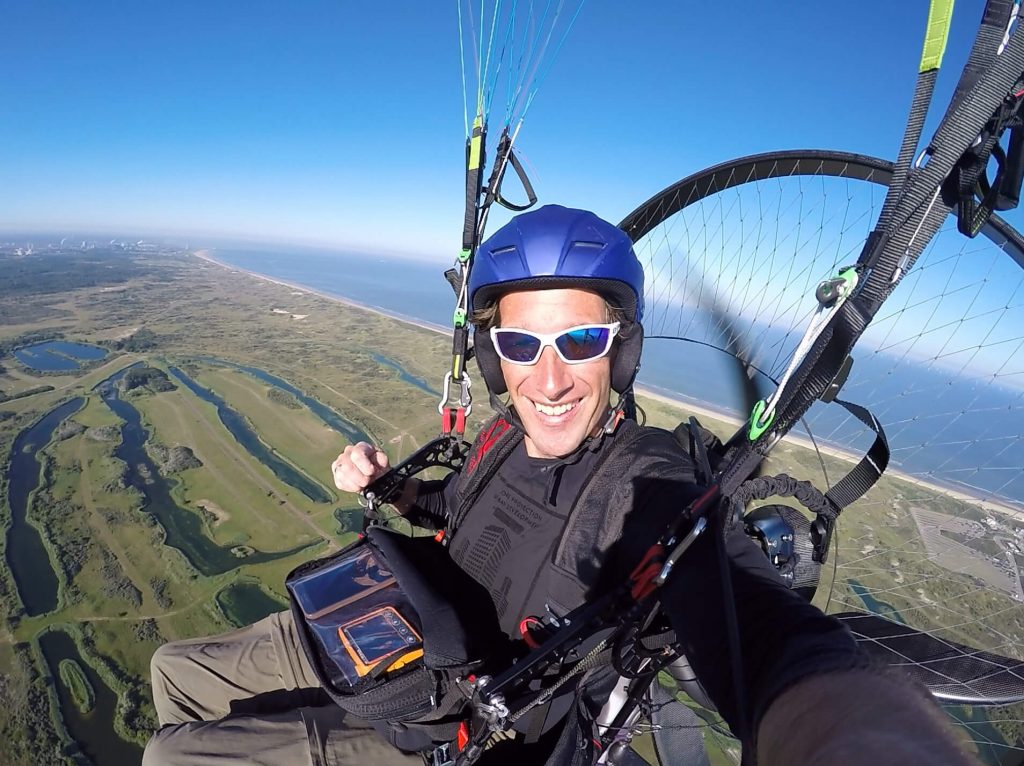 Peter Blokker, a.k.a. Pedro Verticalo, is in the adventure business for twenty years. He is a certified Mountain Leader and paramotor instructor.
His vision: Just like climbing a mountain, a paramotor flight should be an adventure as well. The Netherlands is a flat country, but a great playground with surprisingly beautiful sceneries. Flying from the mainland to the islands in the Waddenzee, spending the night under the stars and fly back the next day is the best! For me, the Scout with a Moster 185 is the mountaineers choice: lightweight, reliable, efficient and good looking!
Contact me to join me on an adventure like this and experience how the Scout paramotor is the perfect fit. You just want a test flight in the Netherlands? Or a complete paramotor course from the enthusiastic Skywings.nl paramotor school?
We are here to help you out!