Paramotoring over wonders of Slovenia and Croatia
You may have heard about the amazing beaches and islands of Croatia before.
They have impressed milions of people around the world from the ground level only.
Now immagine that you will explore all of this flying with a paramotor over Slovenia and Croatia!
Mountains and snowy peaks,
green valleys,
rivers, lakes, and forests,
canyons,
castles, ports and fortresses,
beaches and sea
September 29 – October 3, 2021
We will pick you up at the Airport on the first day at 12:00 or you can take a ride with us from Slovakia (free of charge). We have to warn you, it is a looooong and boring drive, many hours spent talking about flying paramotors . If you arrive earlier, enjoy the beautiful scenes and let us know which hotel you stay at. If possible we will pick you up. Should your hotel be difficult to reach with the van and trailer, we will agree on a different pick-up spot.
The plan is to fly the first flight in the evening.
We will drop you off at the airport on the last day at 12:00. So book your flight home to leave on the last day afternoon.
Your guide:
This trip is guided by Stefan Prisecaru.
Stefan works as a marketing and sales manager at SCOUT. He is an experienced paramotor mechanic, free flying and a cross country pilot, too. Stefan guided a did paramotor adventures in Romania, Iceland, Spain, Italy, Slovakia, Oman, Croatia and Slovenia. He is also a motorcycle enthusiast, rides downhill bikes and likes many other adrenaline sports.
Stefan speaks English, Romanian, he can understand a bit of Italian and he can fix anything in any language ?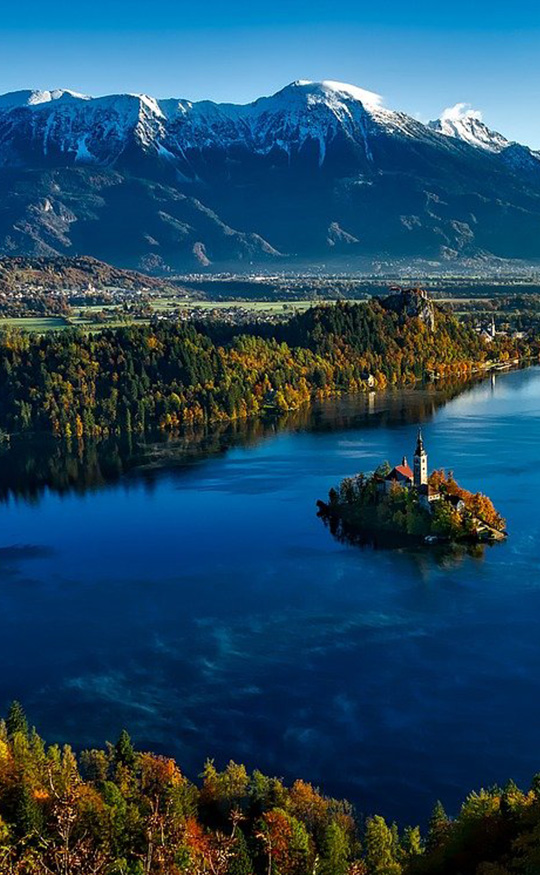 Costs of the trip Slovenia / Croatia paramotor adventure
We got addicted to adventure flying  so badly. These trips are not primarily  business to us. Our primary goal is to have our personal fun and if you guys cover our costs, we are happy with that. The most rewarding thing for us is the joy in your faces after each landing. Nothing could please us more than you saying: "Best flight ever!"
…and sure paramotor adventure in Slovenia and Croatia will be!
Slovenia/ Croatia trip with paramotor rental
We will hook you up with one of our SCOUT machines for whole trip. Maybe you want to try a SCOUT or you dont want to scuff your own paramotor. Only you have to worry about is the huge amount of likes you are going to have after the adventure with us! See above about services provided.
Adventure trip+rental:
1115 euro
Ordered with a brand new SCOUT
Treat yourself with a brand new SCOUT and have it delivered for your adventure, this is the right time! We will make you a brand new, fresh and crispy SCOUT and it will be delivered for you on your adventure. Delivered to your home afterwards.
Adventure trip with new SCOUT:
576 euro
Fly your own paramotor
Ship or bring your own paramotor to us before the trip and you are good to go.  Just adventure time now!
Adventure trip:
691 euro
This is not binding yet.
After we check availability we will let you know.
Yes, we will request a down payment to confirm your commitment. 

Right now, it's your turn to sign up:

What is Paramotor Road Trip?
To maximize our paramotor experience we will drive wherever the weather is the best to fly. We fly in the evening and then the same spot at sunrise again but other direction. During the day we will drive the van and trailer to the next spot.
We have many spots pre-selected. We will choose the next one based on actual weather. To maximize paramotor experience means we need to sacrifice our comfort a little:
We cannot book accommodation in advance as we decide where to stay based on the actual short-term forecast. Good news is it will be off season so we have good chances to improvise.
Driving a lot during the days in our Mercedes Viano 8-seater van. Yes, you would wish to have a but more rest.
The morning flights are pretty cold… the high mountain flights are very cold… the high mountain morning flights are f*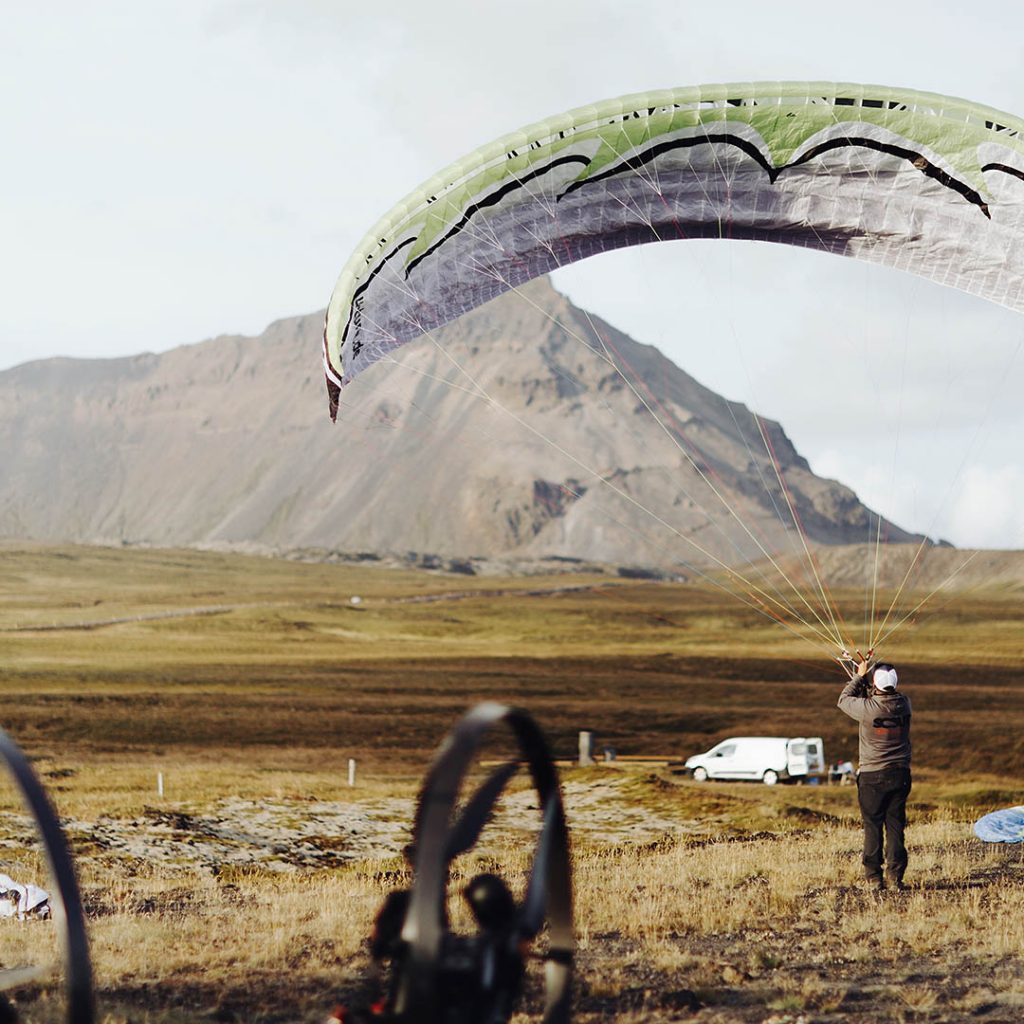 glider,
your reserve (rental machines are equipped with reserve)
helmet (ideally with radio),
your flying instruments
warm clothes for flying, gloves
power bank
camera is a must
camping gear, if the adventure require it(consutlt before adventure)
How to get your paramotor there?
Yes, that is the tricky part when traveling for PPG adventures. Taking your paramotor onto plane is always a risky business and you may end up being grounded.
Here are your options:
rent one of our SCOUT paramotors. This is a great opportunity to properly and throughly test the SCOUT. After first flight you will fall in love with it for sure. After flying 15-30 hours on it during the adventure trip you will not want any other machine any more. Should you decide to order a new scout afterwards then you will have half of the rental costs off your purchasing price.
place an order for a brand new SCOUT and have it delivered the destination. Fly the best adventure of your life on your new dream machine! After the trip, we will take it Slovakia and clean it, pack it and ship to your home.
ship your paramotor to SCOUT headquarters and we take it for you.  We may arrange the pick up at lower cost, we have good deals with FedEx and other shipping companies as we ship a lot.  You are responsible for packing it properly. We will load your paramotor into the trailer and drive it to the to Iceland. You enjoy a comfortable flight to the destination with light luggage only. After the trip, we will take it to Slovakia, pack and ship to your home again. You pay the parcel service only. Transport in the trailer from SCOUT HQ to destination and back is free of charge.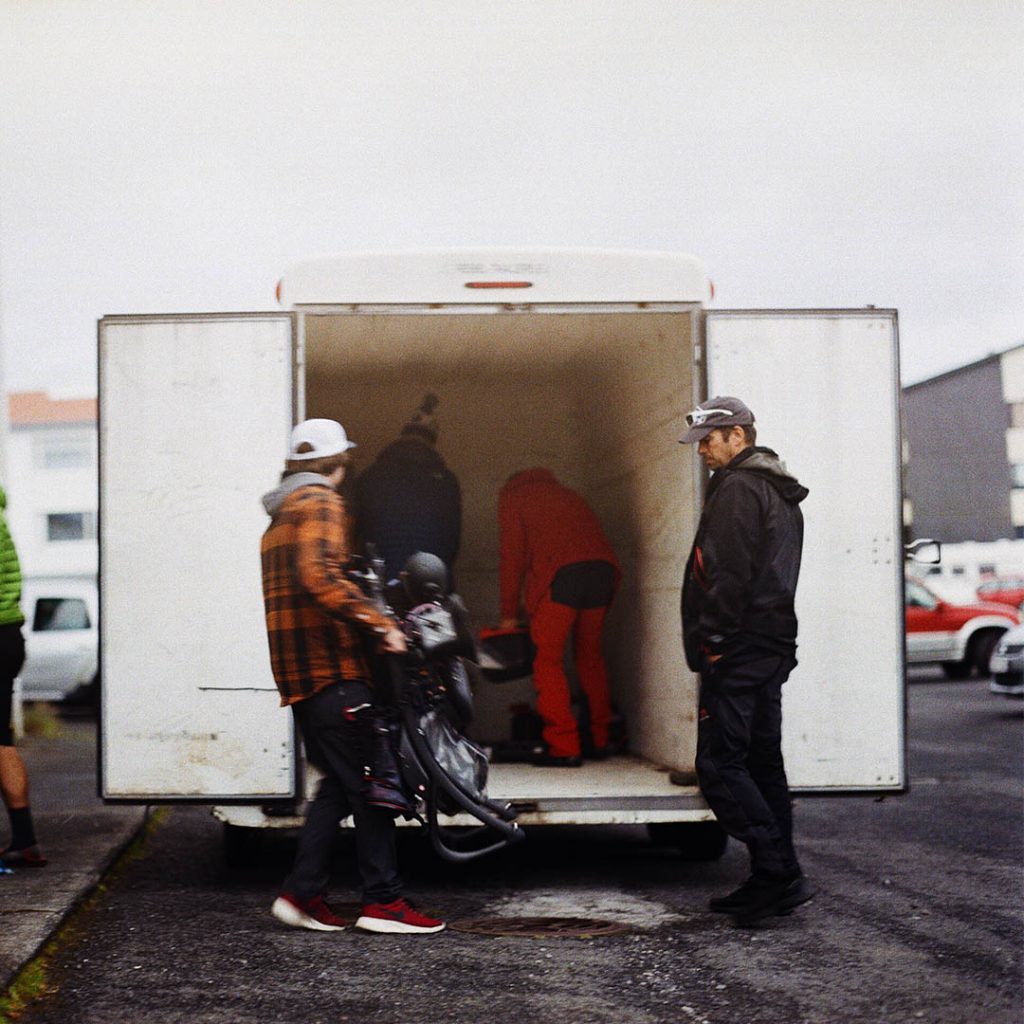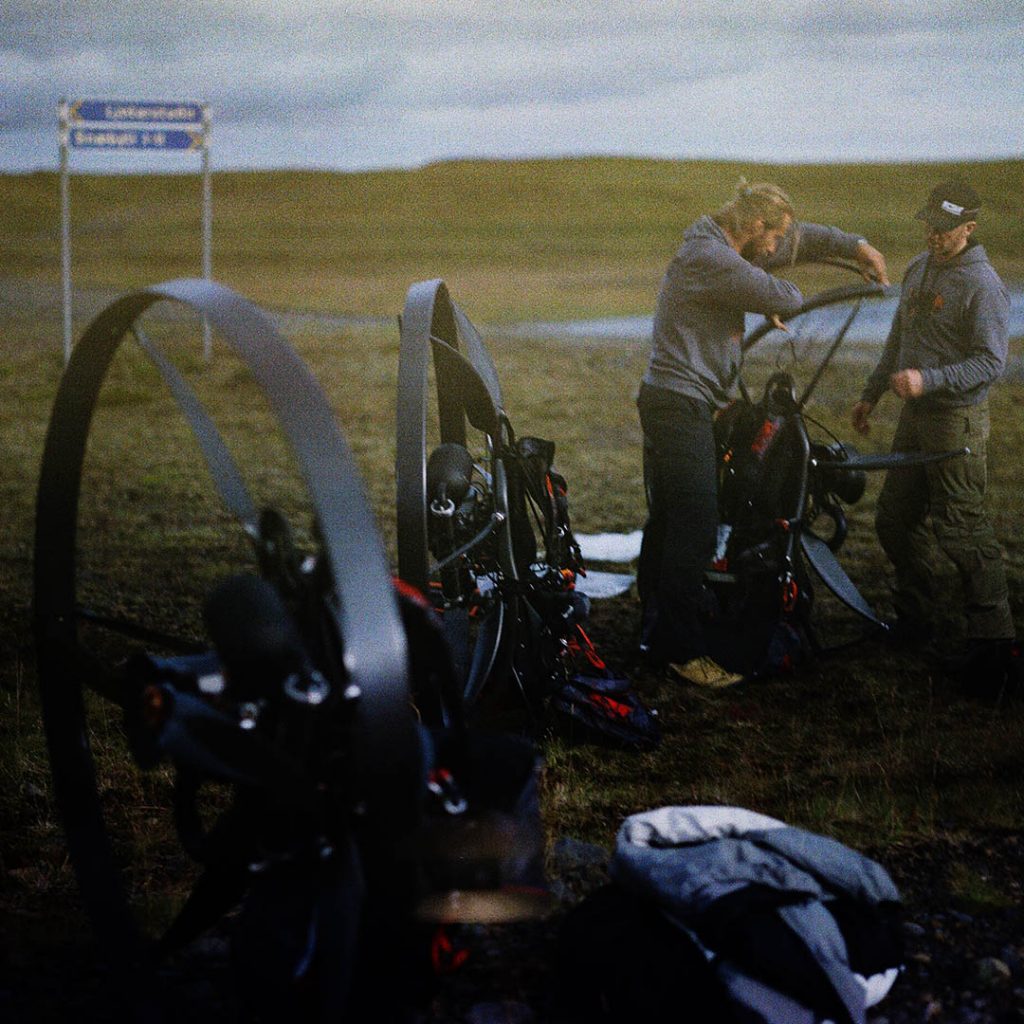 pickup in destination of arrival (always have to be consulted before)
transport of your gear from SCOUT HQ, Slovakia to destination if applicable
seat in 8 seater minibus (Mercedes Viano) during the trip
special paramotor trailer for 8 assembled paramotors + camping gear
charging of your cameras and phone, BBQ, stove and kitchenware for you to use
local knowledge
guidance 24/7
pre-flight and post-flight briefings
radio coms for the whole group to stay safe and have the most fun
friendly smile
cool photos and videos, best memories…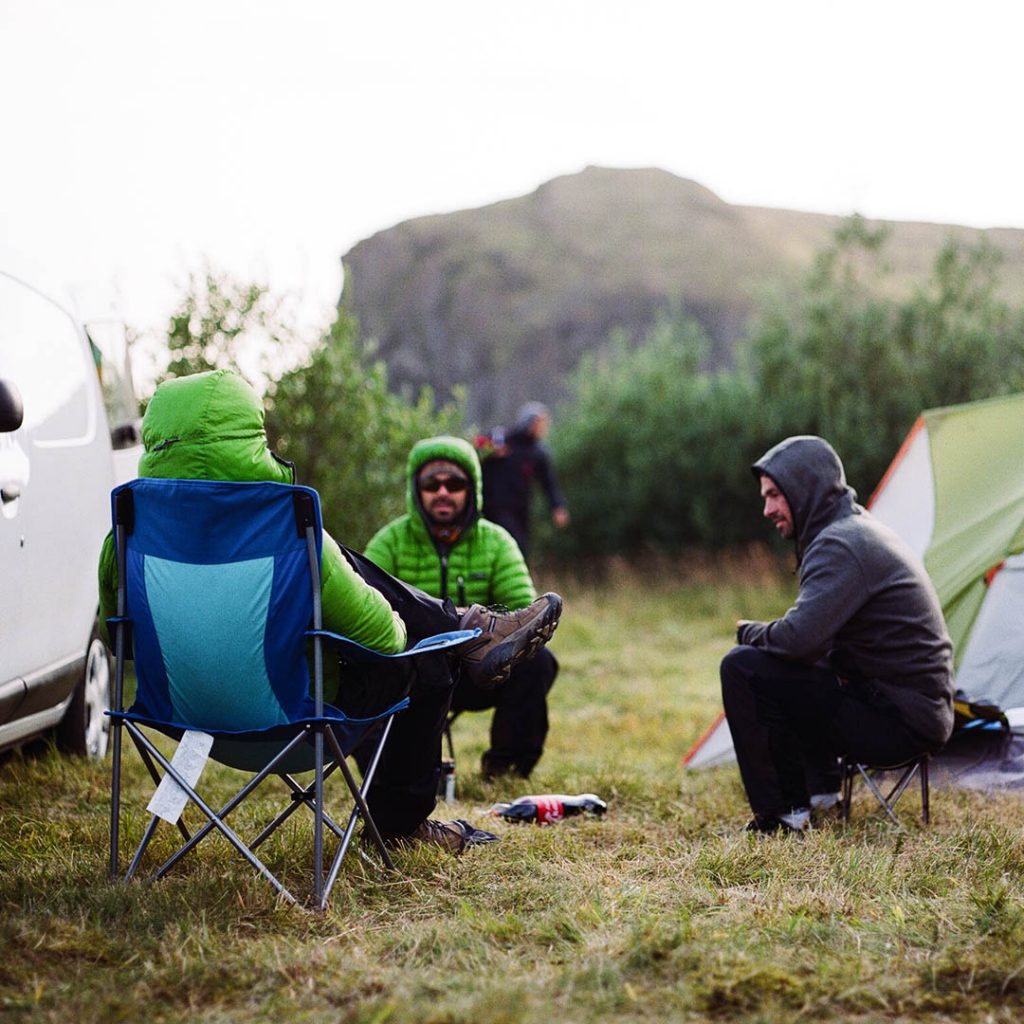 Service does not include:
fuel and oil for paramotors. We do not want to charge you for fuel in advance as we may be grounded due to weather for a day or two. Fuel will be charged on place based on how much we burn. Assume around 100 eur for the trip but trust me, this is the best spent money!
accommodation / camping fees. We will improvise a lot in selecting the best spots to fly. Accommodation is usually around 60 eur per person per night.
food: restaurants on the way combined with grocery shopping for snacks
your plane ticket to and from paramotor adventure destination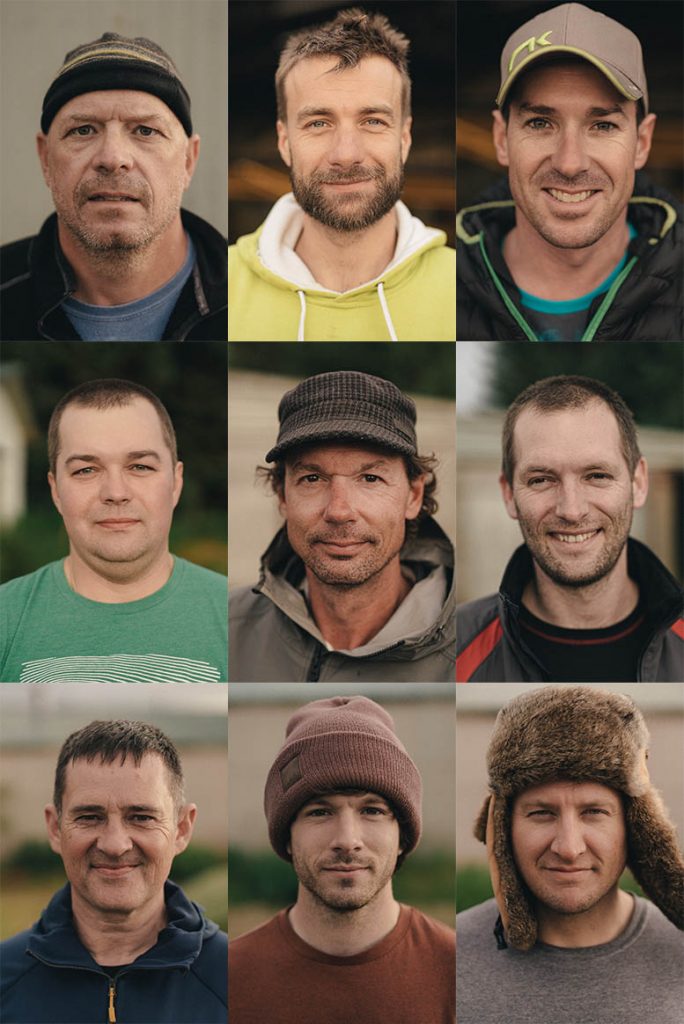 Our trips are NOT exclusive for SCOUT pilots only! Pilots with other machines are very welcome to join us. We have always had great times and brands and colors do not matter.
However, quite often we have more pilots signed up for a trip than seats available. In this case SCOUT pilots will have priority boarding as our reward you for their loyalty.
Following reservations will be confirmed immediately:
SCOUT owners who want to participate with their own paramotorP
Pilot who orders a trip with rental of a SCOUT (4 paramotors available)
Customer who orders the trip with a brand new SCOUT paramotor (with relevant discount)
If you want to participate with your own non-SCOUT paramotor, we encourage you to sign up as soon as possible, too. Although we will not be able to confirm your seat before the priority boarding deadline, after this date seats will be confirmed on a first-come-first-served basis. So do not hesitate!
This is not binding yet.
After we check availability we will let you know.
Yes, we will request a down payment to confirm your commitment. 

Right now, it's your turn to sign up: