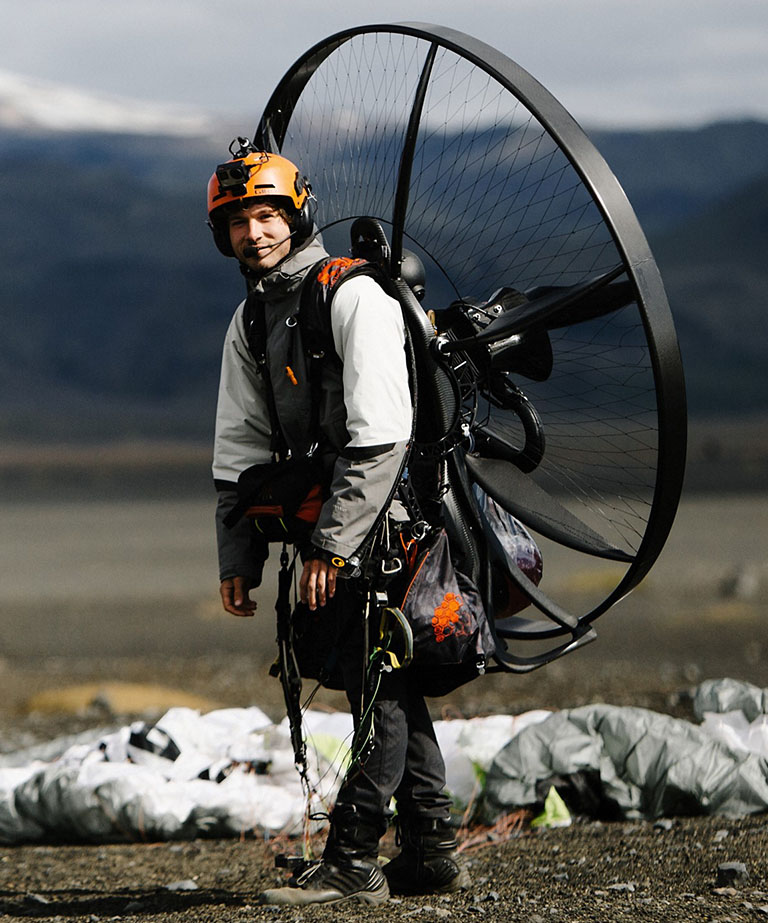 Scout NXT Paramotor - Ultimate Adventure Machine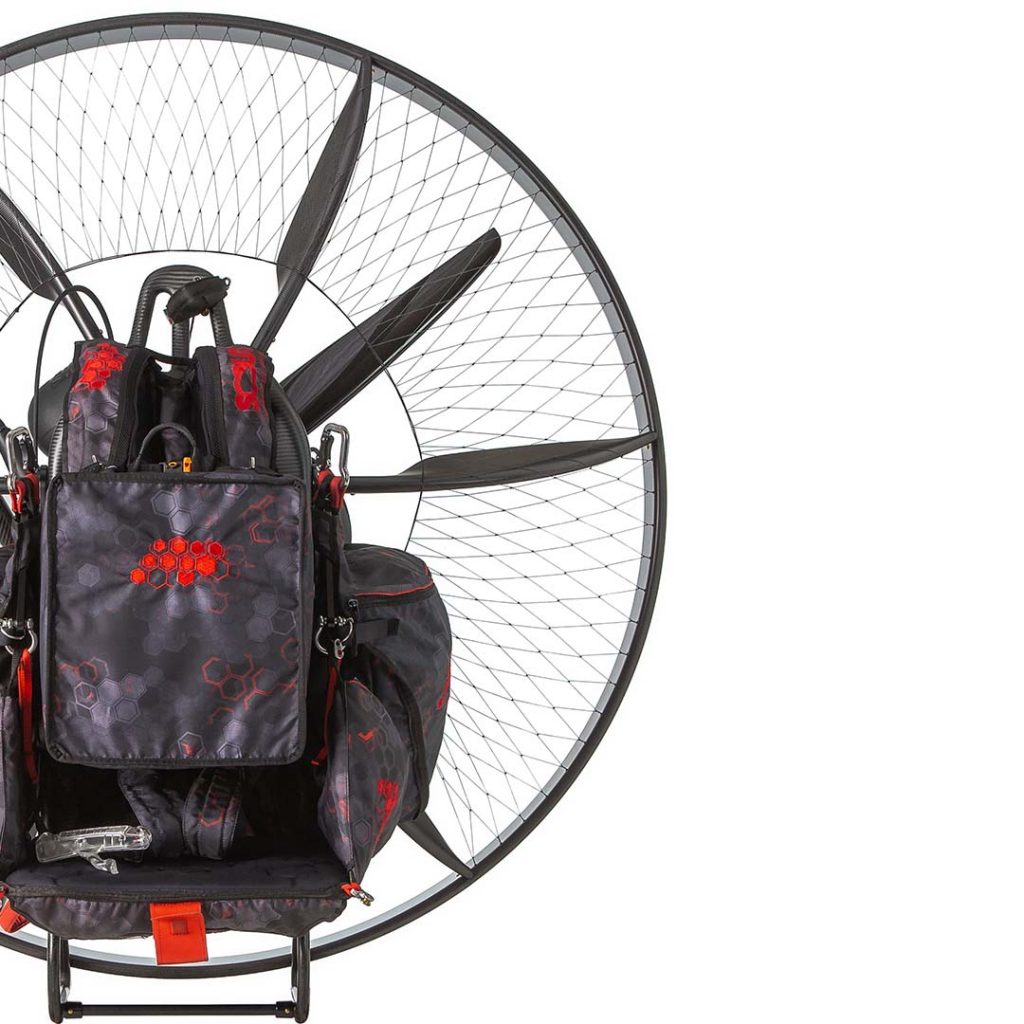 Paramotor geometry completely redesigned
We have completely redesigned how paramotor chassis and harnesses have looked for years. In Scout we have implemented the advantages of a climbing harness with mountaineering backpack and paragliding harness to give you the best possible handling on the ground and in the air. Even loaded with full luggage bags and filled out with 19 liters of fuel for your big adventures the Scout NXT paramotor feels lighter and handles like a dream. 
A completely foldable seat board allows you to run faster and easier while the waist strap holds over 80% of the weight allowing you to freely move your shoulders and giving you full control over the glider.
What is your NXT adventure?
Paramotors are sometimes called "backpack aircraft". While being a great aircraft, they are almost always poorly-designed backpacks. Any pilot carrying a paramotor looks as though they are far from enjoying it.  For years this has been the case. Why?
We have completely redesigned the harness to reflect the best features in backpack/rucksack design. Incorporating a waist belt and  proper backpack geometry, we have transferred 80% the weight to the waist. Your shoulders are now unloaded and free to move while allowing your arms unhindered control of your glider.
It actually feels lighter. Lighter than paramotors that actually weight less on the scale. We don't know why we didn't come up with it sooner.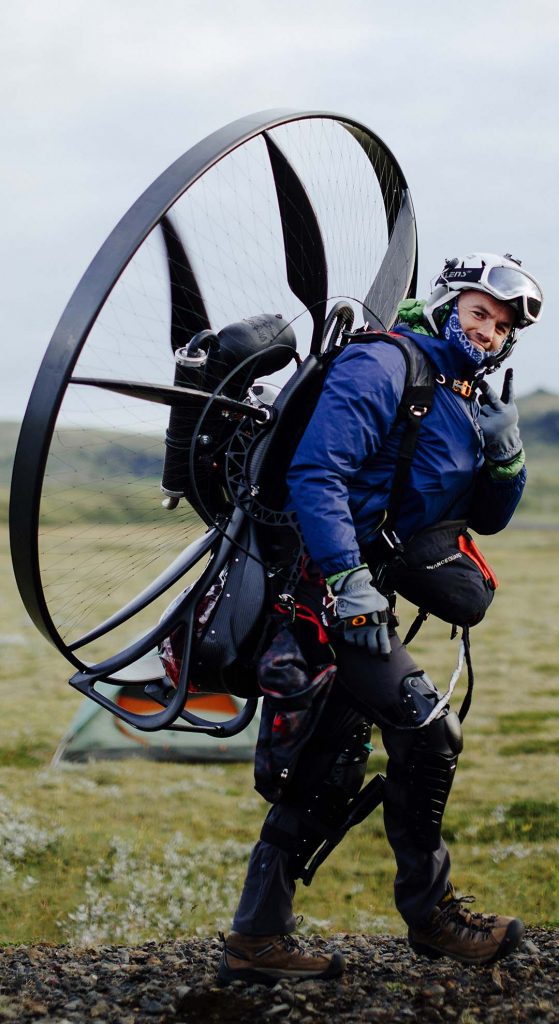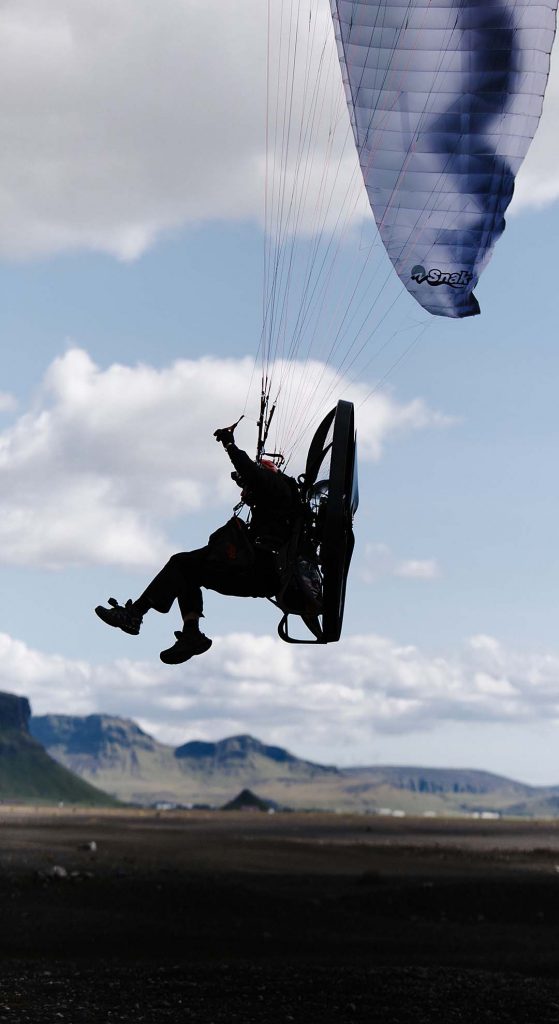 Variable frame geometry on SCOUT NXT paramotor
Most paramotors have a parallel frame construction providing a good enough position for ground handling, but a less than ideal position in flight. The prop is usually reclined for sacrificing some thrust to keep it comfortable, which is obviously not the ideal solution.
The Scout One has a reclined angle built into the frame thus keeping the prop perfectly vertical in flight and your back comfortably reclined. This downside to this is that it makes ground handling a bit more difficult, not a problem at all if you do it right.
But now with variable frame geometry you can have the benefits of both!
Engine stays perfectly parallel to your back when standing on the ground allowing you to straighten up and have a great view of your glider whilst on the ground. Once airborne the frame geometry changes to give you a nice reclined angle for your comfort. Say goodbye to compromise during your paramotor adventure flying!
Flip seatboard: Comfortable during paramotor adventure flying
Easiest "into, and out-of" harness. Ever.
Some paramotors are easier to get seated but more difficult to get out the harness for landing. Other paramotors are easy to get out of the harness but impossible to get seated without the use of either your hands or a support bar/ kick-in stirrup.
Now with the NXT there is no need for compromises. We have completely redesigned the harness geometry. The main strap of the seat board slides through a shackle allowing the seat to fold all the way down for easy takeoffs and landings. Getting into the seat is as simple as lifting your knees and the seat board will follow effortlessly.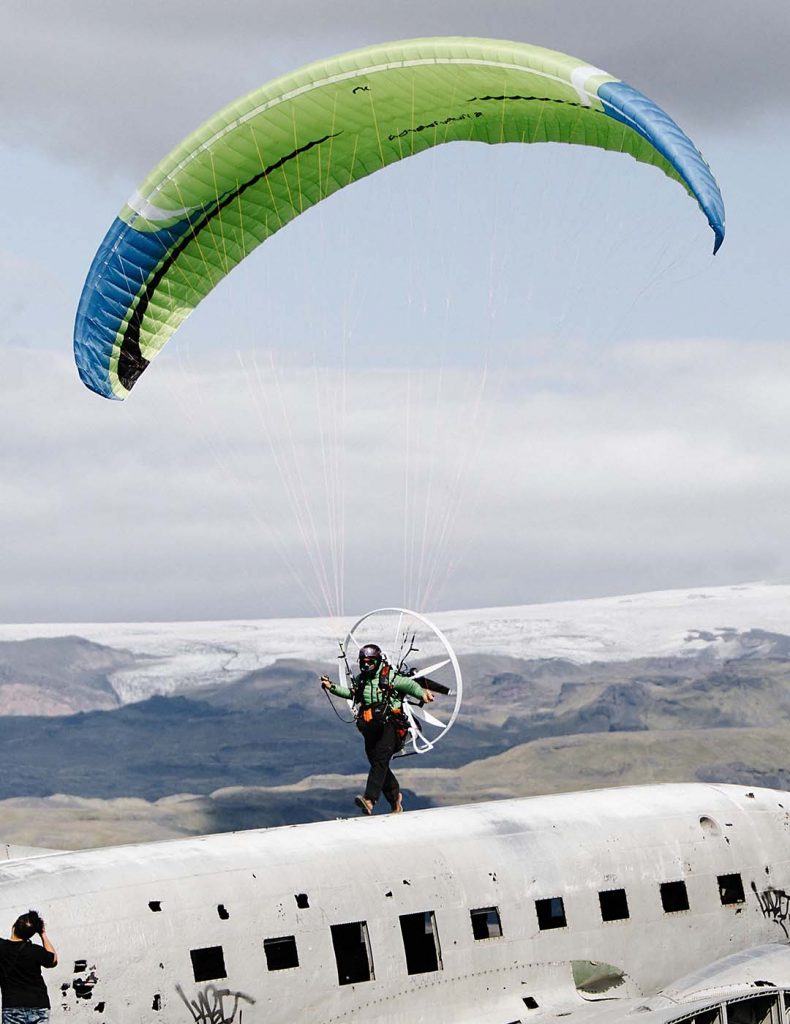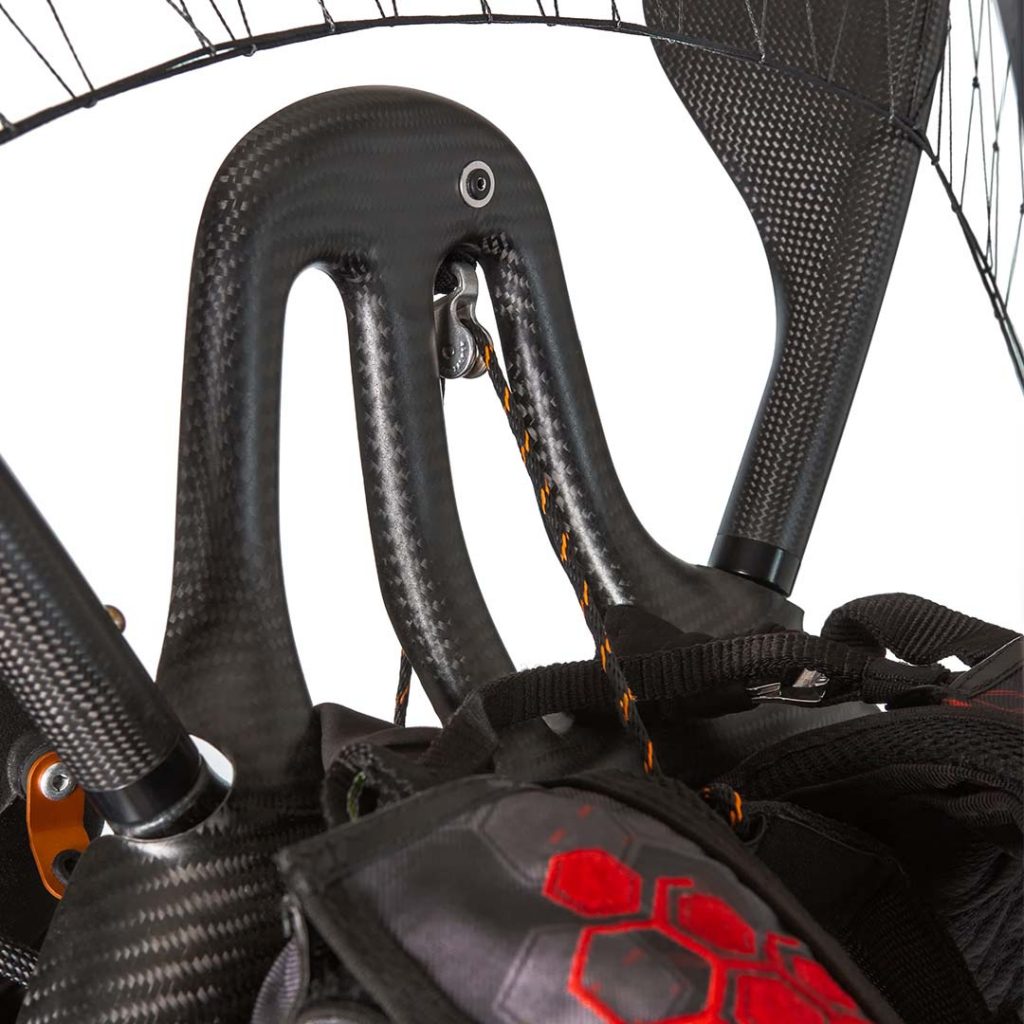 The SCOUT One features the carbon back protection shield and it proved to do a great job.
Now The NXT goes even further with carbon all the way from neck to lower back.
Oh and it is easier to reach for the starter handle too:-)
Are you ready for paramotor adventure flying yet?
Get out of the harness with one single buckle.
To increase the safety we have modified original Amsafe Buckles (you know them from Airbus and Boeing airplanes) and we have added a two-step yet single-hand opening.
Quick but intentional only. 
It's really that simple and intuitive!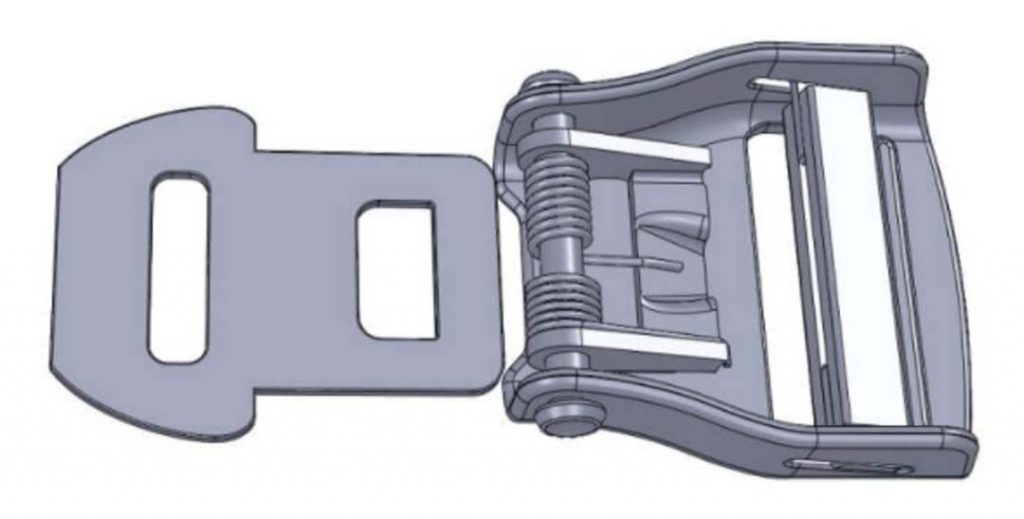 Scout NXT paramotor Specifications
Weight with Vittorazi Moster Plus: 29.6 kg or 65.2 lbs
Diameter of assembled hoop is 1480mm or 58.2 inches
Total height of assembled machine is 1500 mm or 59 inches
Adjustable harness: M, L and XL
Fuel tank: 19l (5gal)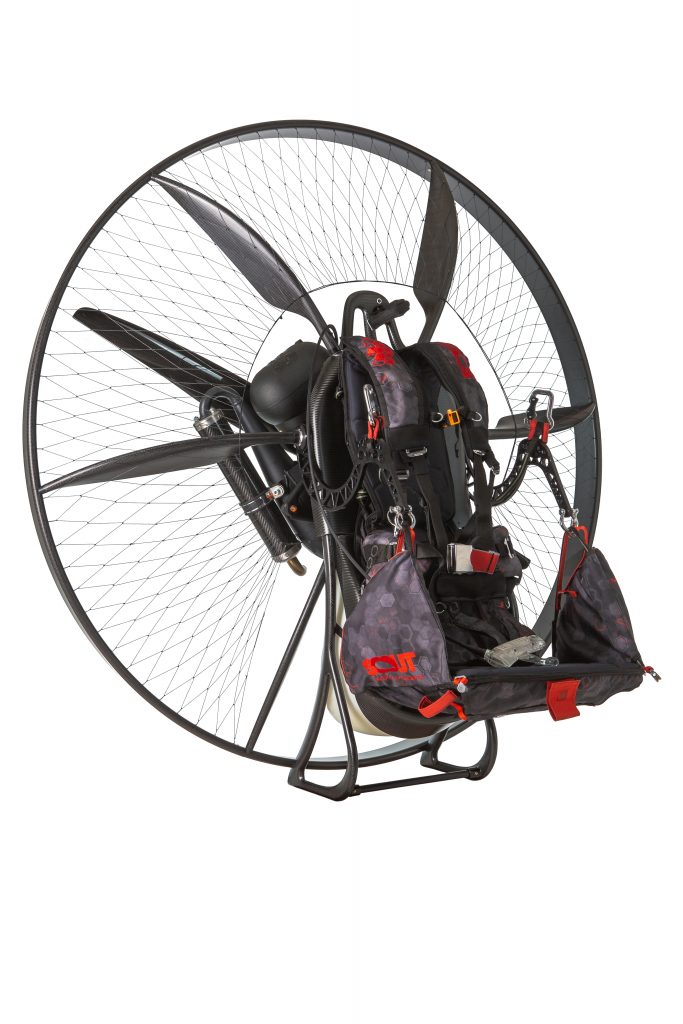 Innovations on Scout NXT Paramotor
Whatever we do, we think out of the ordinary because we do not want to build just another regular paramotor. We have introduced some new features never seen before, simple and efficient ones and want to make your paramotor adventure flying easier.
Dynamic Torque Compensation
Excellent weight-shift
Safe Start
Integrated Reserve Parachute
Easy To Repair
Dynamic Torque Compensation

Fly hands-off
Scout flies straight. No more braking or trimers adjustments to maintain a straight trajectory. Level flight of full power climb and the  Dynamic Torque Compensation counteracts the torque steering up to 95% keeping you stable and safe.
We use airfoil-shaped profiles on the cage. When air flows around them, these profiles act just like blades on a windmill. Torque turns the paramotor to the right and the Dynamic Torque Compensation will turn it back into position. Balanced.
or
Excellent weight-shift
Safe Start
Integrated Reserve Parachute
Easy To Repair
SCOUT is fully certified according to EU regulations. We have passed certification in both the Czech Republic. In most other countries no certification is needed.
This means that all Scout paramotors meet rigorous EN testing criteria to ensure passively safe design and as well as demonstrating it's structural integrity by passing load tests for 150 kg at 15g. Would you believe that there are only a handful of paramotors on the market that have passed this certification!?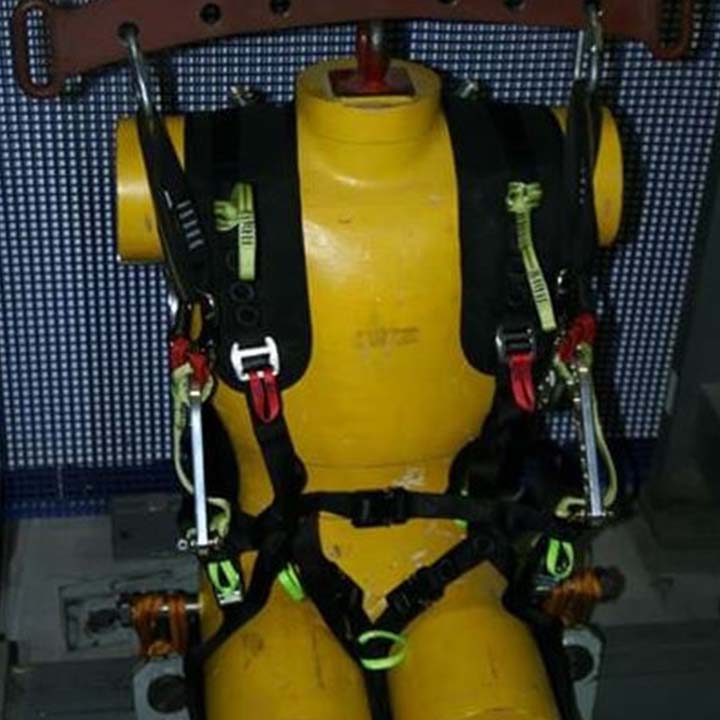 Engines
Fuel tank
Harness size
Left or Right Throttle
Engines
Vittorazi Moster Plus or Vittorazi Moster Factory R
We believe the NXT is the best in combination with the Moster Plus or Factory R Sweet.
Both manual start only as the handle is so easy to pull that there is absolutely not need for electric this time. 

Fuel tank
Harness size
Left or Right Throttle
Safe Start Injury Prevention
RPM meter
Cage bags and propeller covers
Safe Start Injury Prevention
Safety at first place…
…and that's why we developed this little computer that one day can spare some troubles.
The Safe Start system is a  small computer that monitors the revolutions of the engine. In case the revolutions increase suddenly right after start and this device will instantly shut the engine off and preventing injuries during startup.
RPM meter
Cage bags and propeller covers
Travel case
Magic Cover
Bivouac Bags
Water Rescue System
Reserve Parachute
Carbon Repair Kit
Travel case
Easy to travel with
No more: I wish I had my paramotor with me!
Pack hoop sections and spars nicely in their bags. Remove the stand from mainframe and you now have a compact and light paramotor that you can take with you anywhere you travel.
Magic Cover
Bivouac Bags
Water Rescue System
Reserve Parachute
Carbon Repair Kit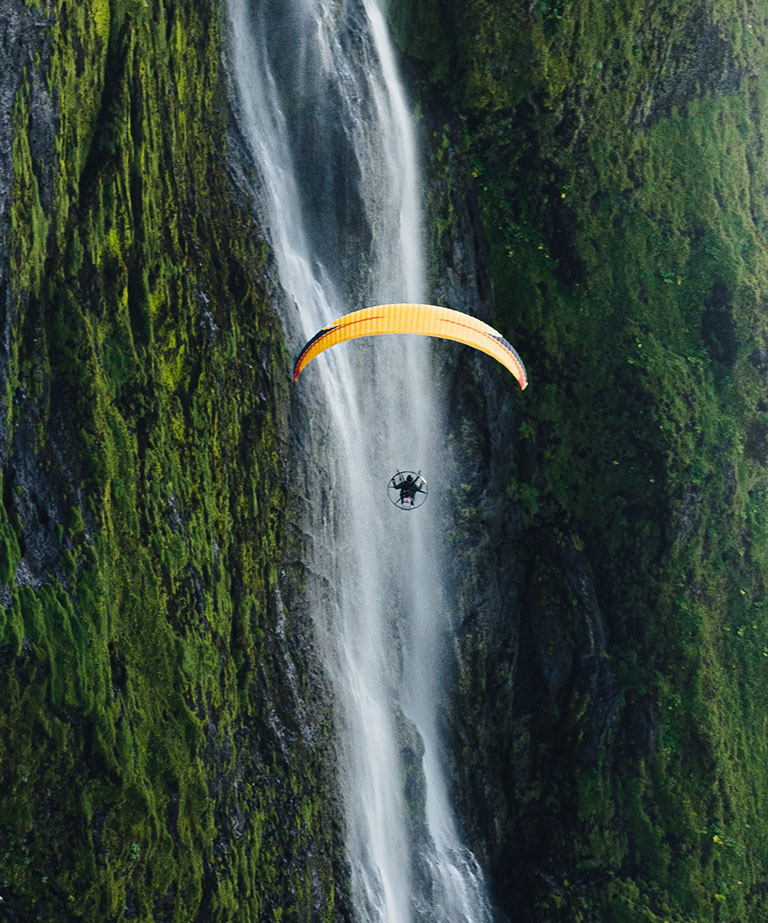 Scout NXT with Vittorazi Moster Plus MY20 engine is 8.835 Euro.
Prices are without taxes and shipping costs. Some prices may differ outside European Union countries based on their specific import, customs, and other taxes.
Development of the SCOUT NXT and some other products was supported by EU funds. Thank you.