All orders will be handled through our shop. 
We are currently shipping units
directly from our SCOUT factory from EU (shipping 2-3 days)
or through our distribution and service center in the USA (approx. 3-4 days).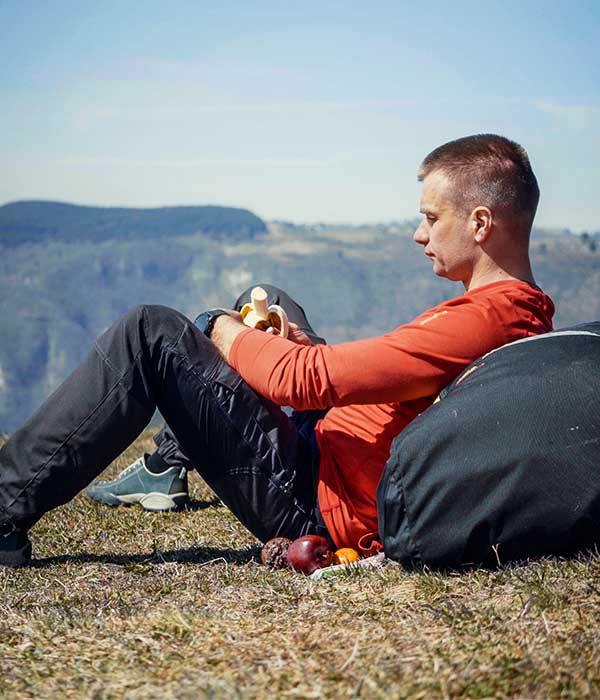 Full money back guarantee!
To make your order decision easier, we offer full money back guarantee with your SCOUT:
21 days to test your brand new SCOUT. Make a few flights to be sure you truly deeply love it
you may return the SCOUT Zero – no questions asked. Pack it carefully into the same box and ship it back
you will get full money refund. 
3 years of engine maintenance included
We understand that many paragliding pilots have limited experience with two stroke engines. 
So, every SCOUT Zero comes with 3 years of engine maintenance for free.
Just send your SCOUT Zero to our factory in EU or to our service center in the US during wintertime. We will do a proper inspection and all the necessary maintenance on your engine for free:
all parts included
all labor included
you only pay for shipping
The pod harness with climb assist is a very specific product. It is designed for paragliding (thermalling). Although it has a motor, please do not consider it to be a paramotor. Yet, it requires soma paramotor skills and in many countries also a paramotor license. 
We are interested to find friendly, enthusiastic, qualified and supportive partners around the world. The specifics of this product imply two basic requirements to become a SCOUT Zero dealer:
you need to be an active paragliding pilot>
To be able to inspire other pilots to fly the Zero you need to love it. To be able to explain the product to pilots and provide support you need to know it very well.  Thus, we need the SCOUT Zero dealers to be active and passionate paragliding pilots.
you need to run a paramotor school>
Many potential customers will need basic paramotor training and a license to fly the Zero safely and legally.   
The process of becoming a dealer is following:
get a SCOUT Zero for your self
fly it a lot, get to know it, love it. Log your flights on the Zero, we will need that information.
reach back to us to become a dealer> matej@scoutaviation.com