A full review, full of details…
Curious what other experienced pilots had to say about the SCOUT Zero? The test pilots at paragliding and paramotor magazines have a a unique opportunity to review different gliders and harnesses on a regular basis thus their feedback is especially useful.
,,Less driving ... no parawaiting ... no frustration, instead take off at any time ... after still cranking in the thermals after work ... with engine support this is definitely possible."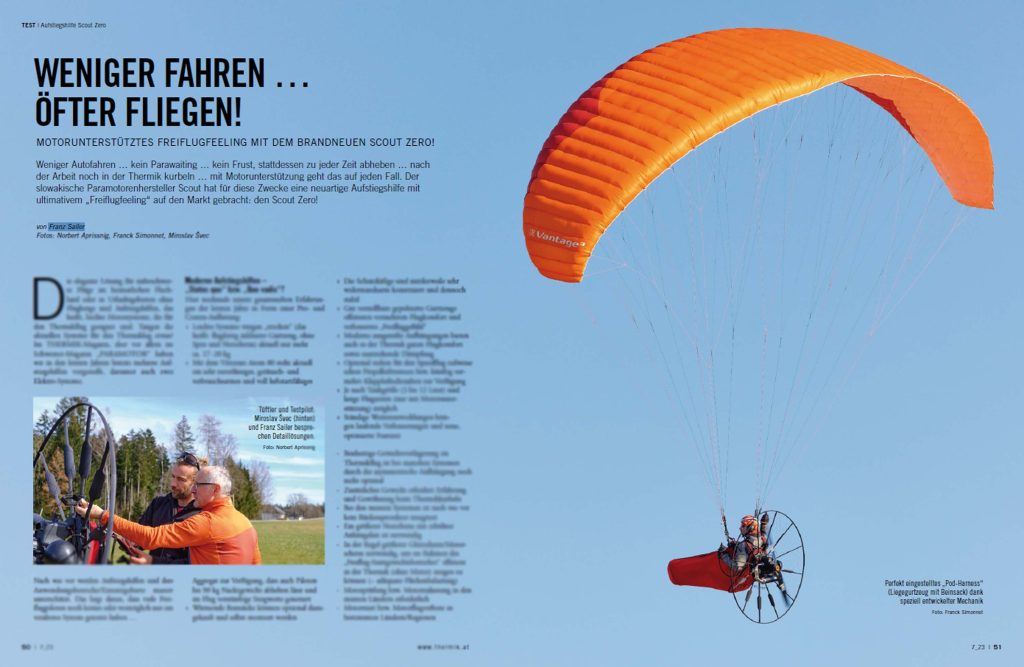 Super Fly Paragliding School
,,No matter if you are a paraglider or a paramotor pilot, you have got to to check this out. This is a true game changer. There are so many ways to rock the Scout Zero. Once I got my hands on one, the world started to look different. Can't wait to see what the future holds. Let's just say that this will put you where you want to be, when you want to be there."
Das Motorschrim-Magazin (Germany)
,,Pod harness with a motor! Without pushrods, it unleashes its strengths in thermal flight..."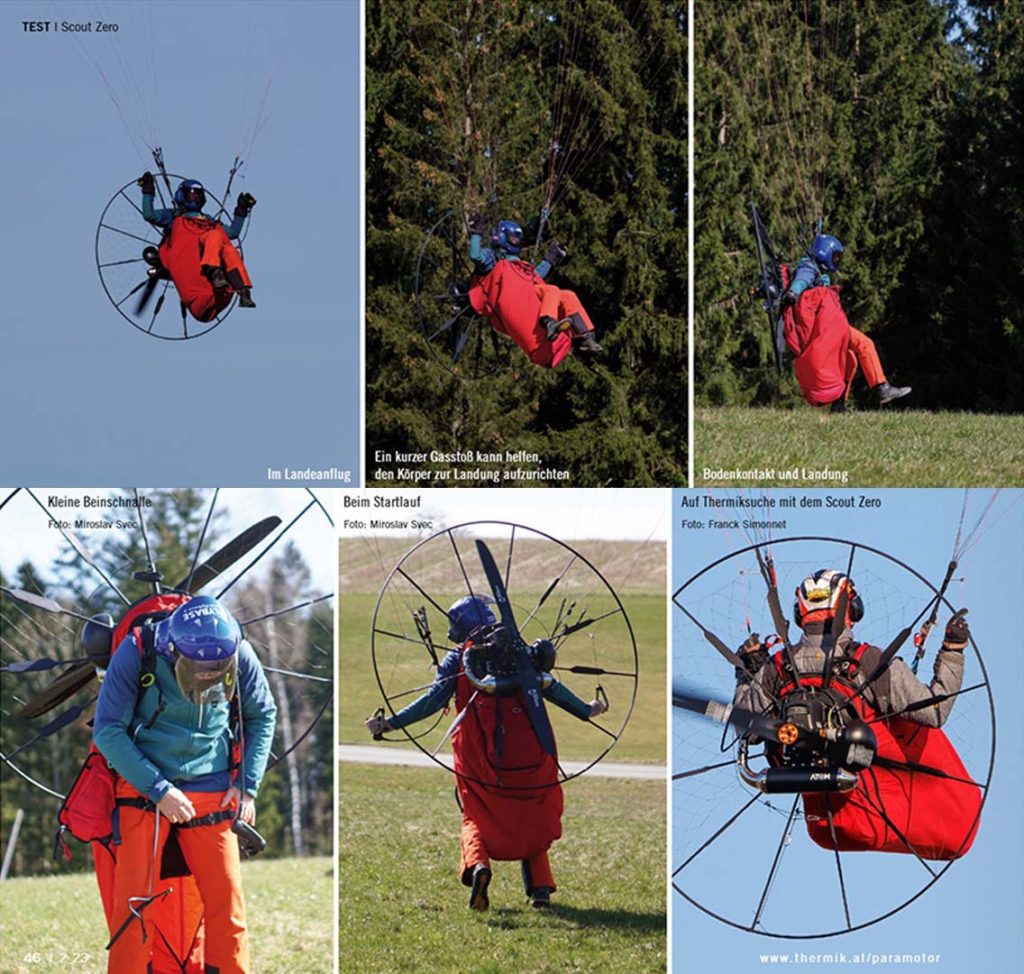 Paramoteur+ Magazine (France)
Franck Simmonet tested the SCOUT Zero for almost two months and did dozens of flights to have a thorough experience.