"For an aircraft to fly well, it must be beautiful."
Marcel Dassault, (airplane designer 1892 – 1986)
Scout paramotor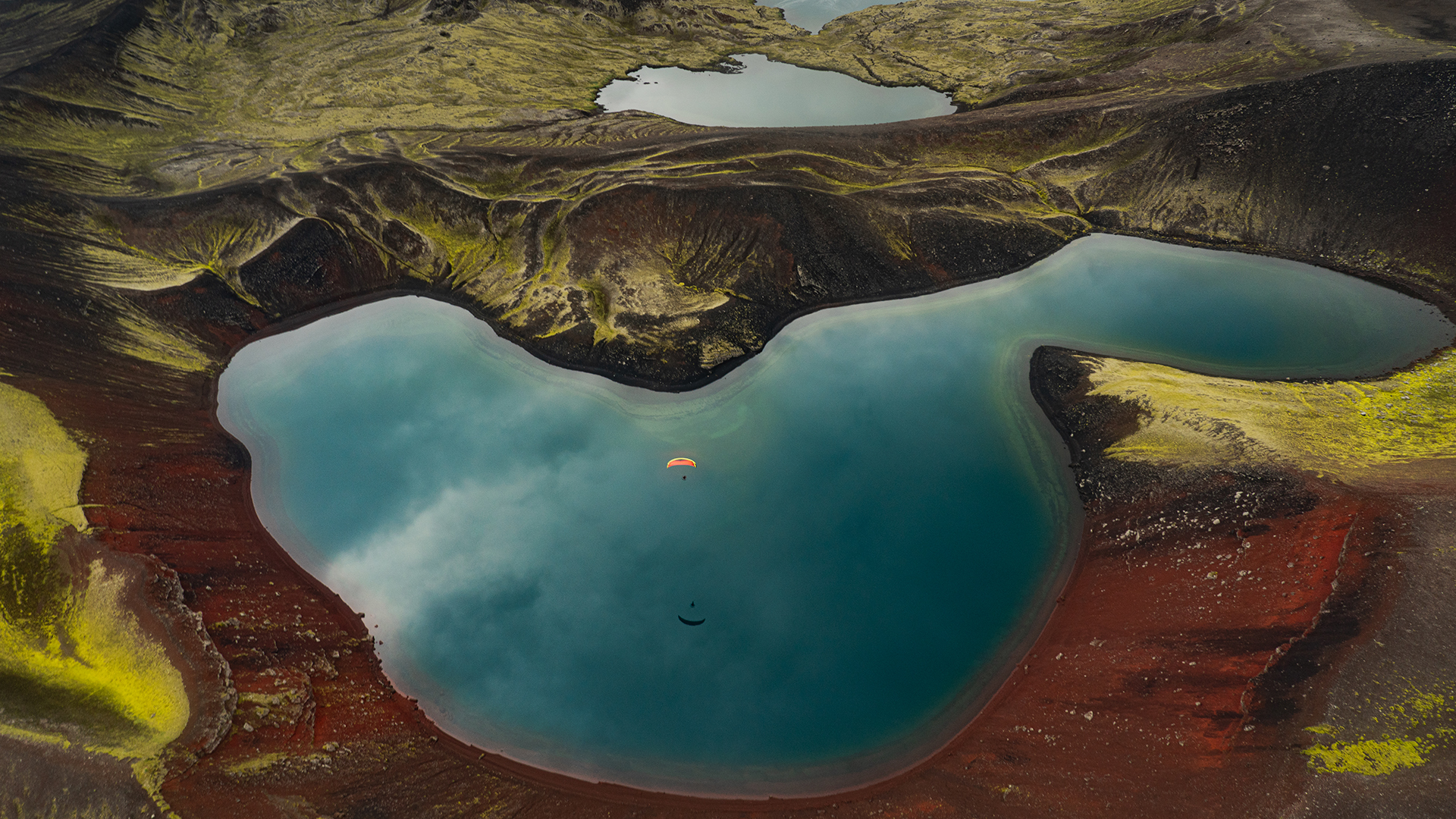 We have replaced aluminium and steel with carbon fiber and replaced the tubes with proper airfoil profile. We have defeated torque steer while other take it for granted. This how we have designed a Scout paramotor machine so intuitive that you can fully focus on your flying experience.
Scout paramotor have turned paramotors into proper aircrafts. And yes, they are beautiful.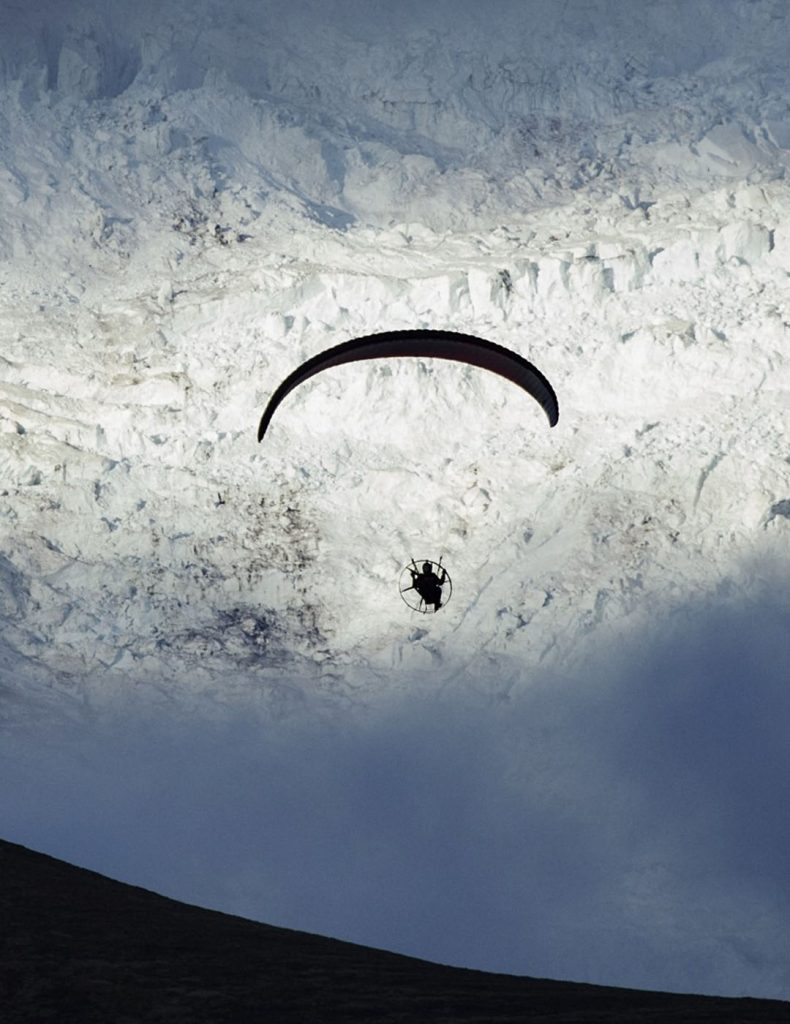 "SCOUT makes you a better pilot."
Jeff Toll
Dynamic Torque Compensation
Fly hands-off
Scout paramotor flies straight. 
At level flight, fully accelerated or full power climb, the  Dynamic Torque Compensation counteracts the torque steering up to 100% keeping you stable and safe.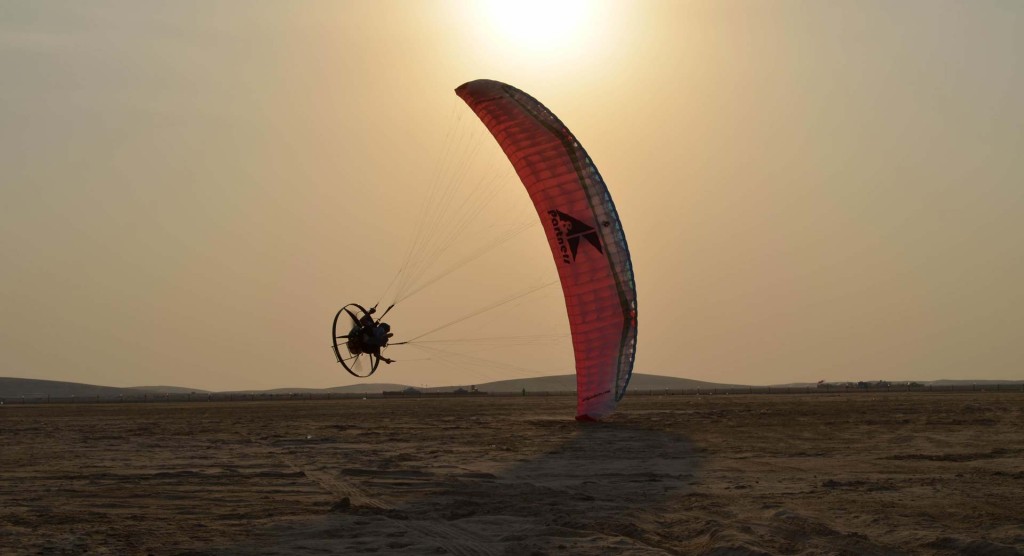 Great weight-shift of your Scout Paramotor
Look, lean and pull. It feel so right to initiate the turn with weight-shift and then tighten it with the brake. Simple and intuitive.
The gooseneck bars give you the right amount of feedback from the glider keeping you safe in the air.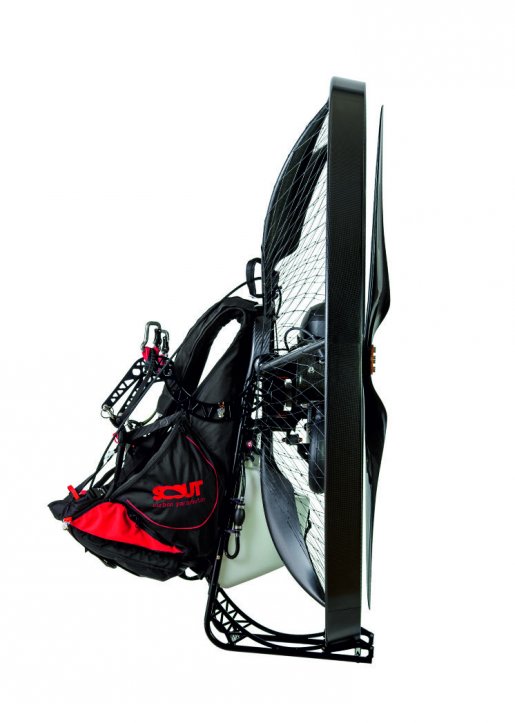 Reclined position in flight
Sit comfortably reclined while keeping the prop perfectly vertical. Built into the geometry of the Scout paramotor.
Most paramotors have the a very simplified geometry and the pilot's back is in line with the propeller. To gain some comfort in flight these paramotors need to sacrifice efficiency and thrust. But not the Scout paramotor.
Instead of just a bolt holding the bar, we designed the smart bar attachment so that the load is spread out on a larger surface area. The bolts on the Scout paramotor aren't stressed at all.  It is just there to hold the bar in place.
Load tested.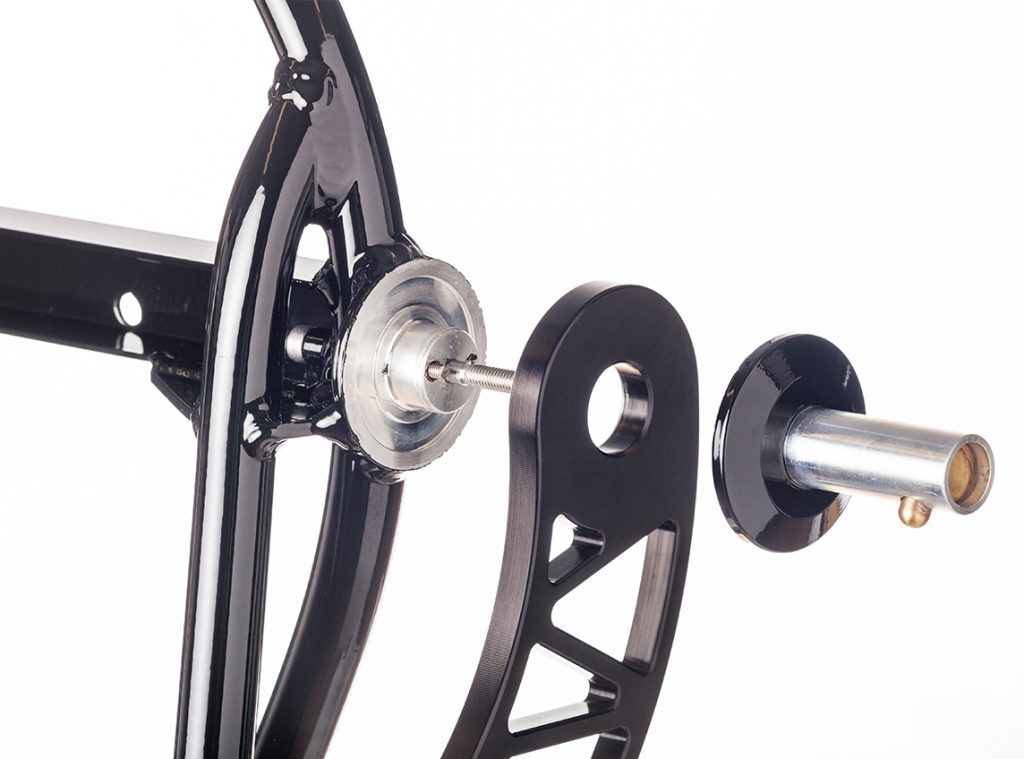 The Safe Start system is a  small computer that monitors the revolutions of the engine. In case of the RPM increasing suddenly right after starting the engine, this device will instantly shut the engine off.  
SafeStart comes standard with every SCOUT paramotor.
Extra layer of protection
The ergonomically shaped  carbon protection shield distributes the impact on a larger surface  and  prevents damaged frame tubes injuring  your spine. Just in case.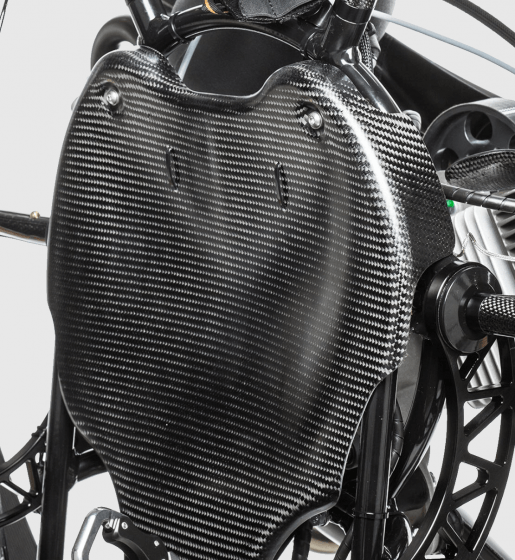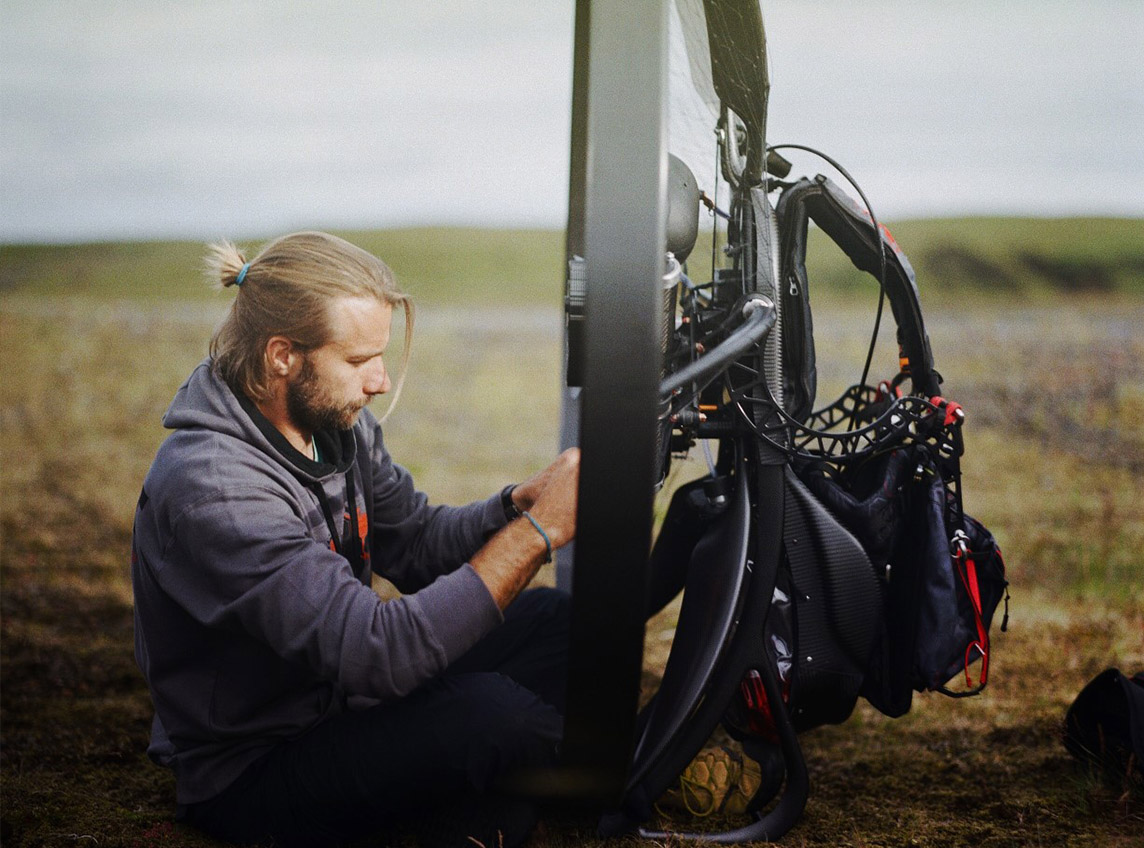 Fully certified for paramotoring
Scout paramotor are fully certified according to EU regulations. In most countries no certification is needed. Yet if it is, you can be sure your SCOUT Paramotor will be legally flyable.
Integrated reserve parachute container
With the container located under your seat there is nothing hanging around in front of you during launch . Install your reserve parachute permanently, if you need it just grab the handle of your Scout paramotor.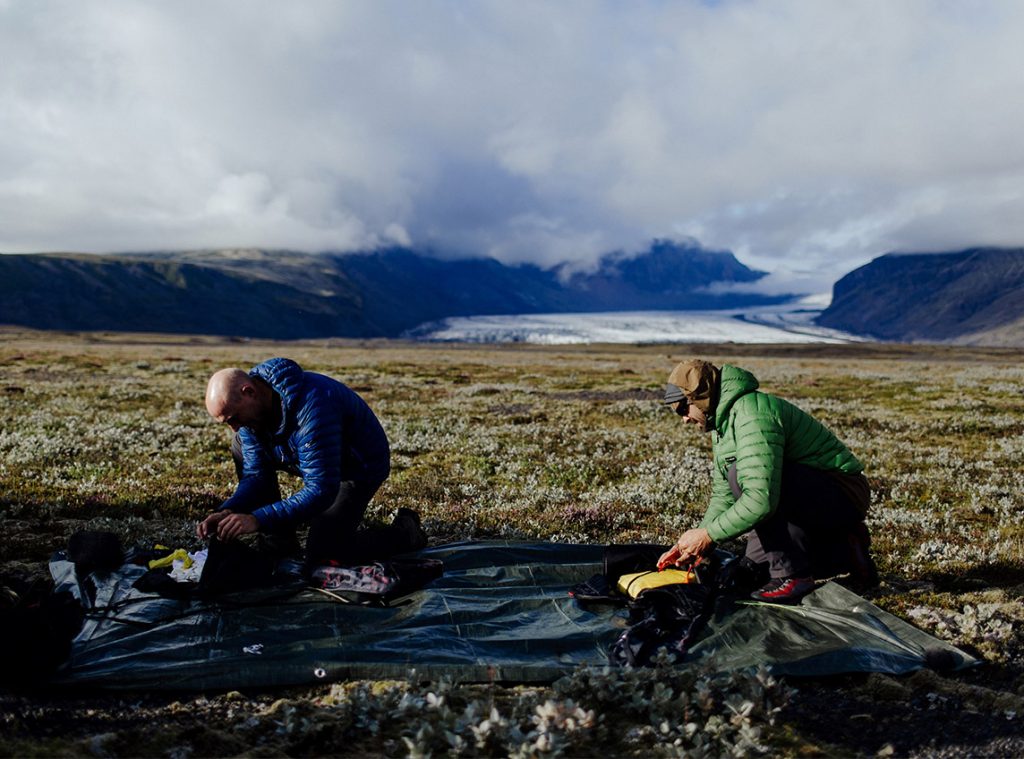 Watch the crash test video
Time has come to crash-test the Scout paramotor for ourselves and for you as well, and see how fragile it actually is. During the years, we have heard a lot of rumors, either that it's super fragile and it breaks at your first but landing, or that all carbon will just explode if you will have a failed takeoff… etc
Shit happens, but you don't need to be worried about.
Repairing carbon fiber is easier than it sounds.  We have repair kits for carbon fiber, with detailed instructions, carbon fiber cloth, some epoxy and everything you need for a quick and cheap repair.
Your sexy machine will have a little visible scar but in 24 hours you can be back in the air.
And after all, every scar tells a story on your Scout paramotor.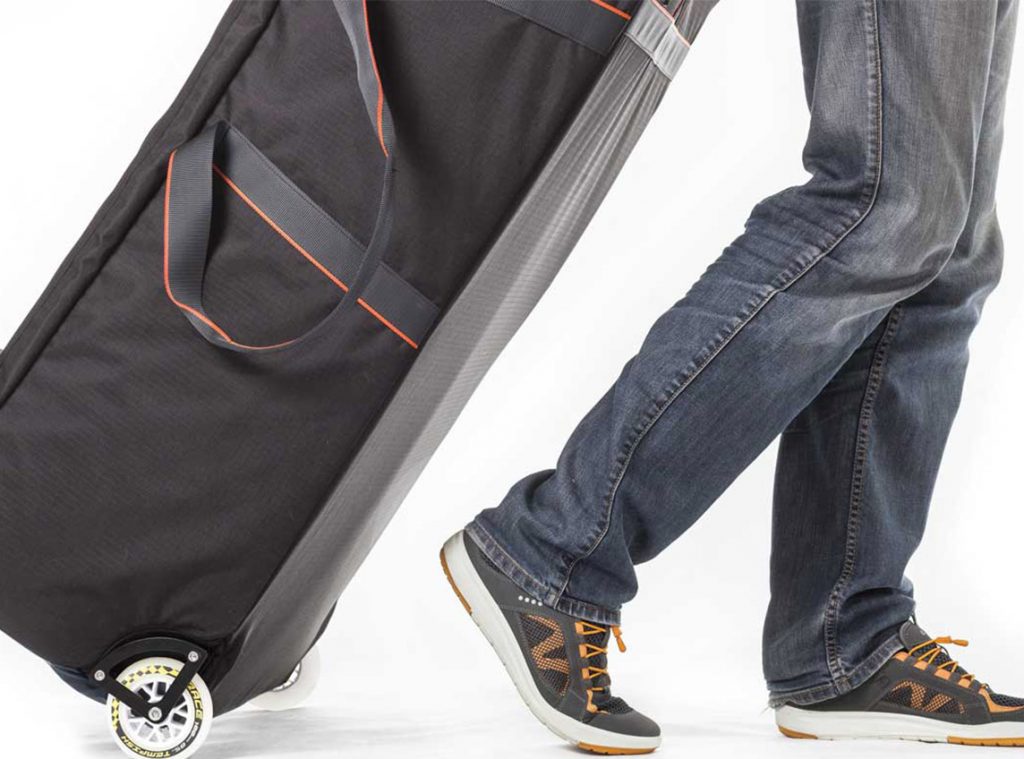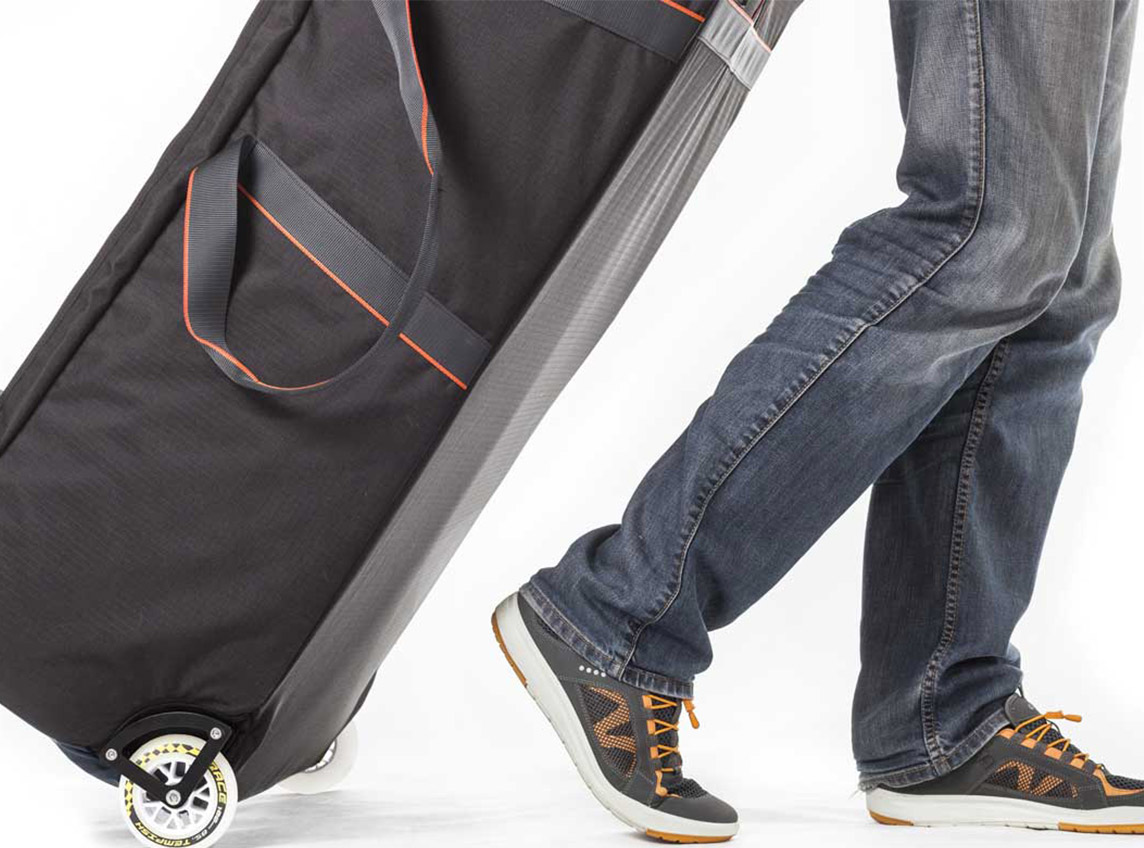 Easy to travel with Scout Paramotor
Take it with you.
And share your adventure photos with us to make us envious:-)