Iceland Breathtaking Paramotor Adventure
Everyday flight a different landscape and every day a new adventure. Get your hands freezing over the glaciers and volcanoes and chase down the canyons, foot drag the black beaches, fly next to rocky cliffs and plenty waterfalls everywhere. The green on Iceland is a pure definition of green color and I swear there is nothing more green in the world and yet the landscape will instantly change to volcanic badlands with colorful rock formations and twisty rivers.
Imagine discovering new places, landscapes never seen before.
Breathtaking Iceland 1> June 24th to July 2nd, 2023  SOLD OUT
Breathtaking Iceland 2 > July 4th to Jul 12th, 2023 SOLD OUT
Breathtaking Iceland 3 > July 15th to July 23rd, 2023 SOLD OUT
Breathtaking Iceland 4 > July 26th to August 3rd, 2023 SOLD OUT
Breathtaking Iceland 5 > August 6th to August 14th, 2023 SOLD OUT
We will pick you up at the Airport on the first day at 12:00. If you arrive earlier then enjoy the site and let us know which hotel you stay at. If possible we will pick you up. Should your hotel be difficult to reach with the van and trailer then we will agree on a different pick-up spot.
The plan is to fly the first flight in the evening.
We will drop you off at the airport on the last day at 12:00. So book your flight home to leave on the last day afternoon or later.
We are jsut figuring out who will take which tips. Don't worry, we are taking you with us.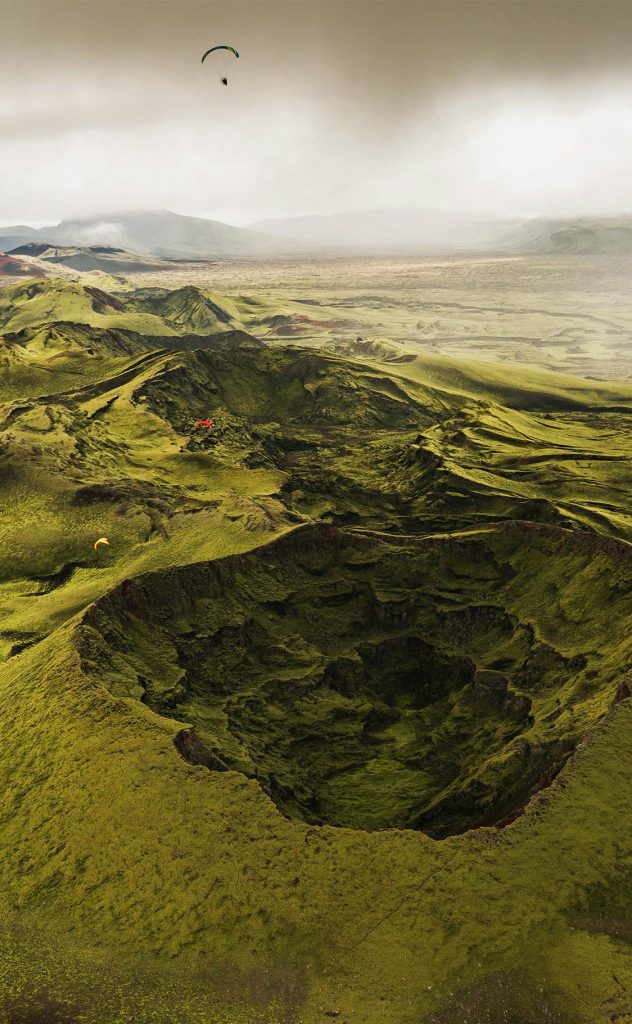 BREATHTAKING INCELAND Paramotor adventure
We will drive a minibus with a fully-assembled ready-to-fly paramotors in the trailer during the day to various spots. Fly in the evening, camp overnight and fly from the same spot in the morning. Transfer to the next spot during midday again.
Usually we improvise a lot. Knowing the best locations we select the next based on weather forecast. Sometimes its raining here but flyable 100km away. This way we get the most of flying possible.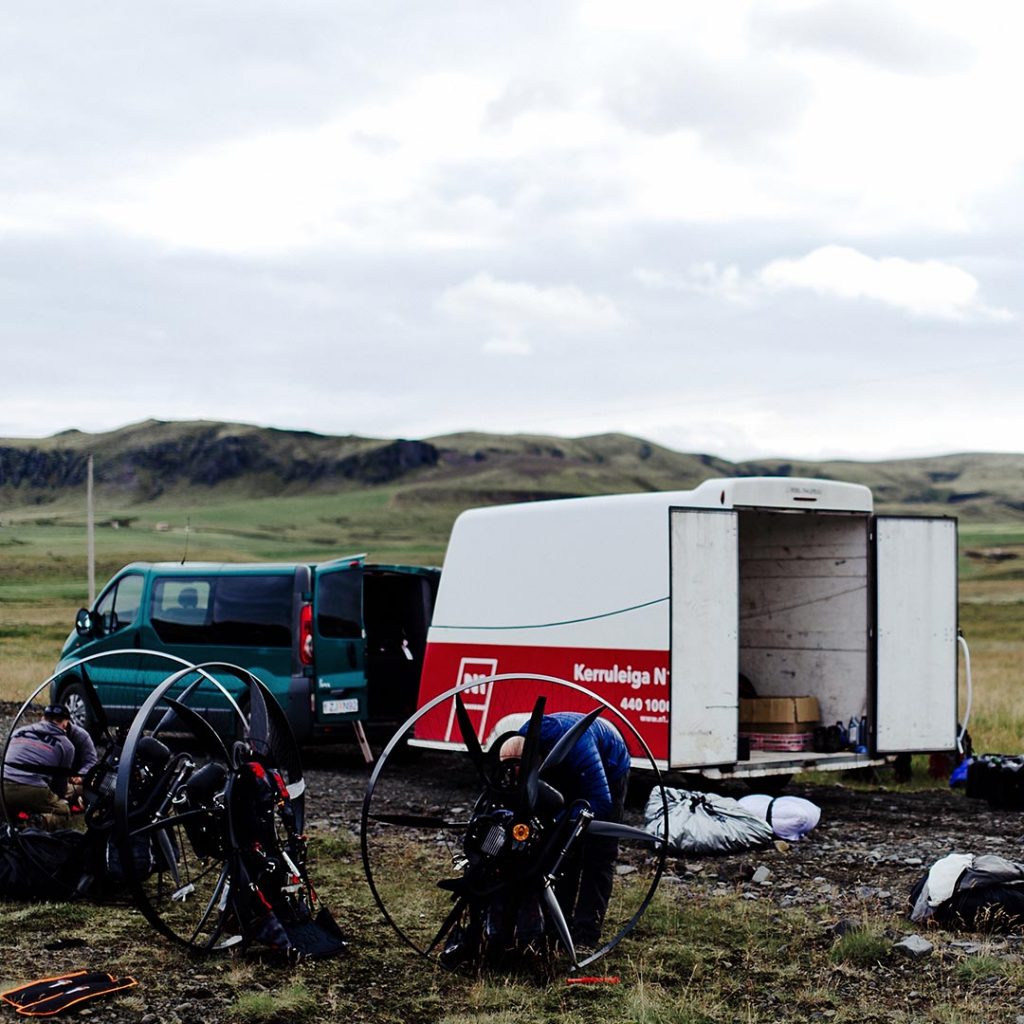 We will mostly do camping on airfields or official camping places. Sometimes we do wildlife camping if legal. Camping right at the take-off place and saves a lot of time early morning and late evening.
You will have to bring your tent with mattress and sleeping bag. We will have room for it in the trailer.
Gas stove, a pot, frying pan, barbecue and basic kitchenware will be provided. Yet do no expect a four seasons comfort. We are here to look for adventure and having a shower every single day is not part of it:-)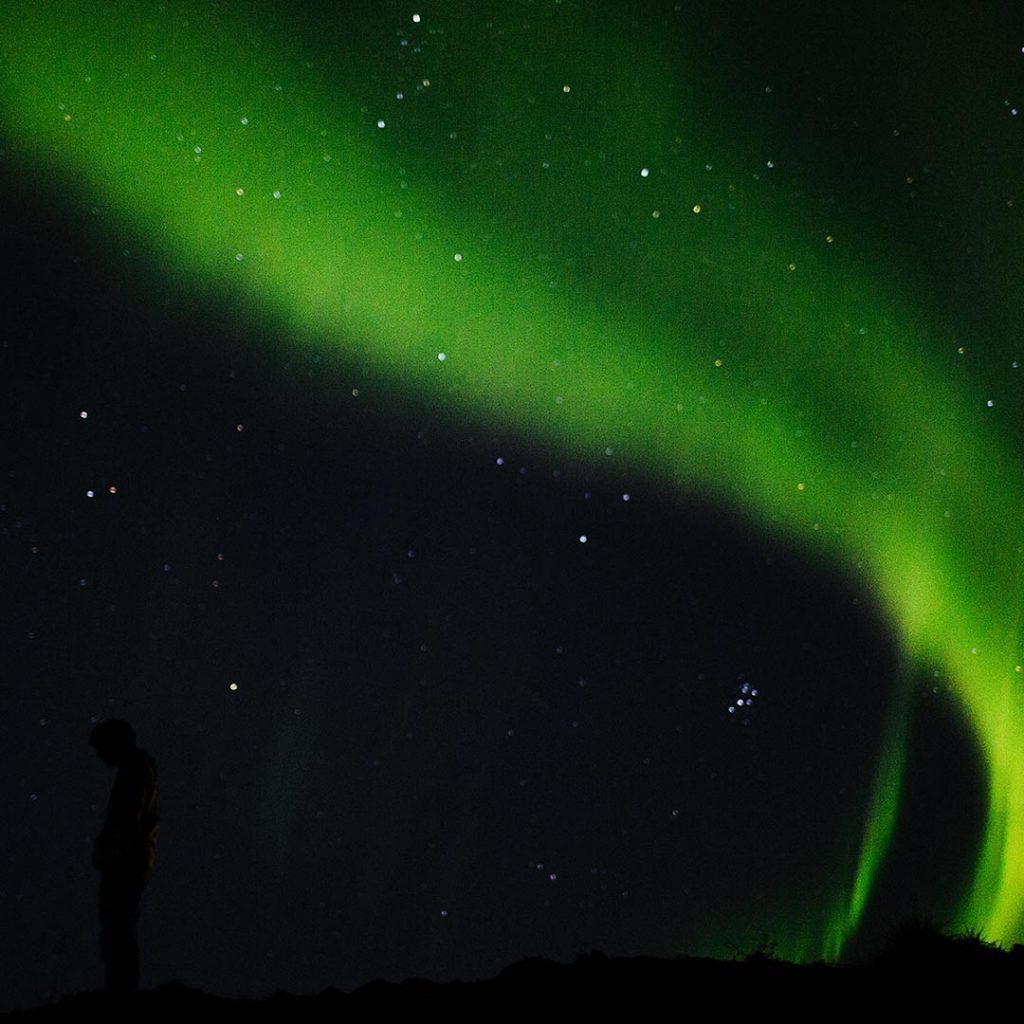 Every day we will stop somewhere to get fuel for paramotors with shopping in a supermarket and sure there will be a restaurant for lunch. Camping food for breakfast and dinner mostly. We can do shop and cook food together and the split the costs or you buy food on your own just use our supplies to prepare your own.
I will bring barbecue, stoves, coffee maker, kitchenware …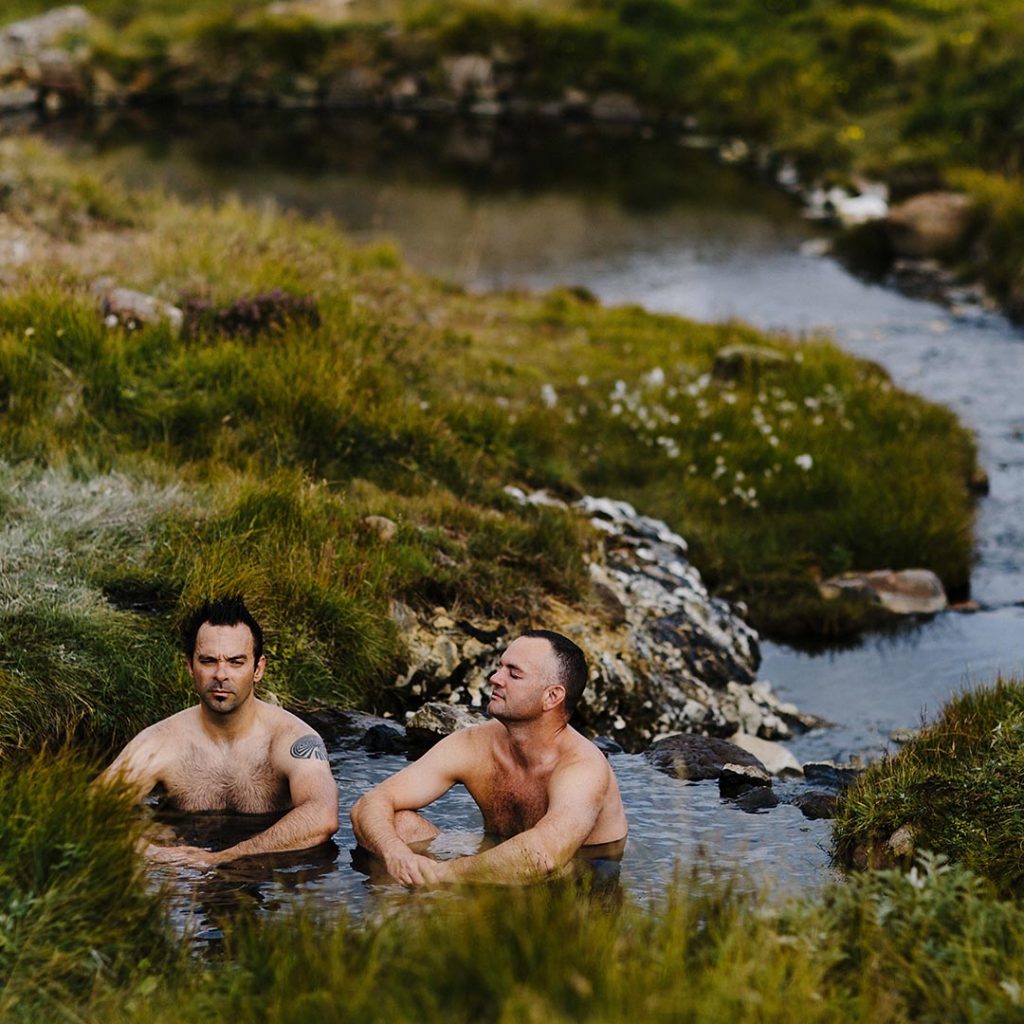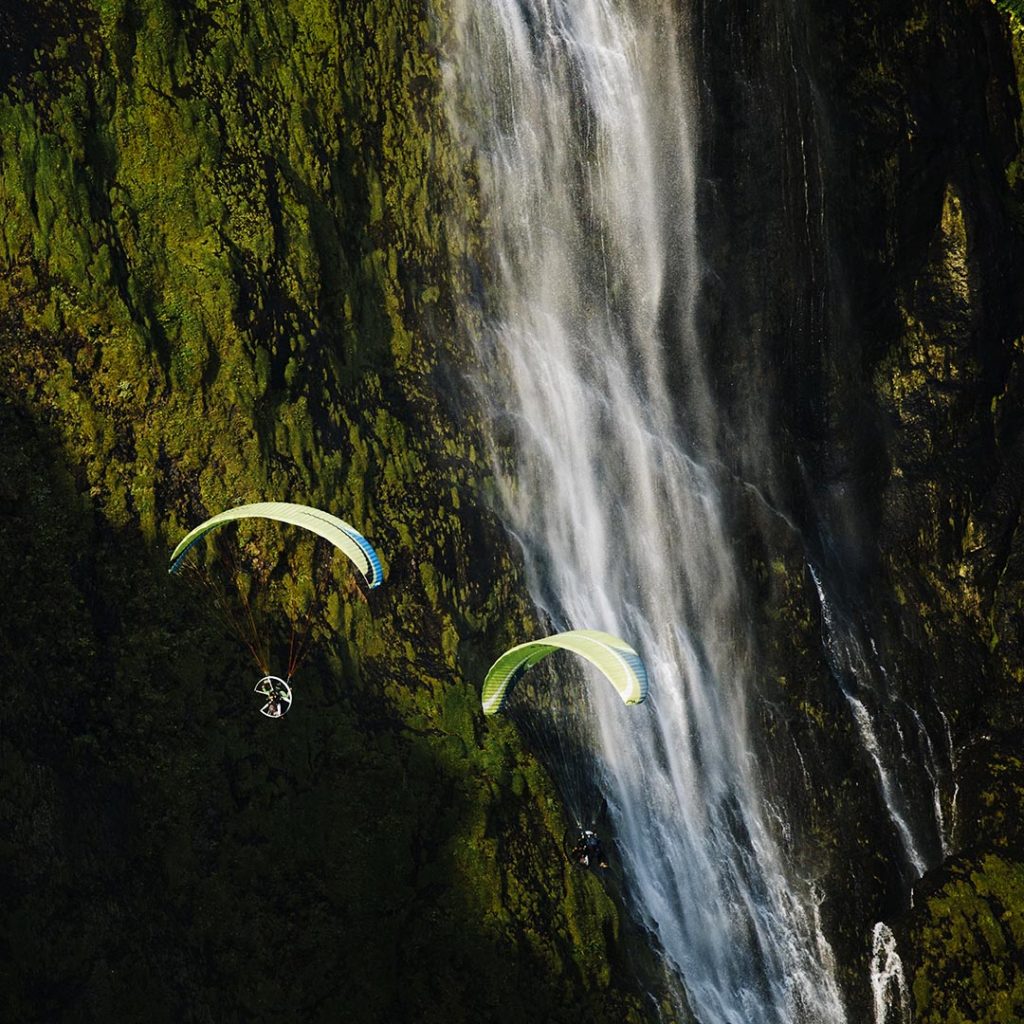 What if the weather is not flyable?
There might be rainy or windy days. We will improvise. We will do sightseeing and hiking or just share paramotor stories and liquor at a campfire.
Costs of the Breathtaking Iceland paramotor adventure
We have not changed the prices of the Iceland trip for several years but now it is the time to do so for several reasons:-(
compensate for the accumulated inflation in 2021, 2022 and surely to continue in 2023.
we included the costs of fuel for paramotors and camping fees. Previously these costs were charged based on actual consumption but it always ended up to be roughly the same 300 eur on top. Now it's included.
satellite trackers with subscription for your safety> Last year we had our first search and rescue mission so we know how important it is. Now we will be able to communicate or call for help even if there is no cell reception.
Iceland trip with paramotor rental
We will hook you up with one of our SCOUT machines for whole trip. Maybe you want to try a SCOUT or you dont want to scuff your own paramotor. Only you have to worry about is the huge amount of likes you are going to have after the adventure with us! See above about services provided.
Adventure trip+rental:
3 683 eur
Ordered with a brand new SCOUT
Treat yourself with a brand new SCOUT and have it delivered for your AMAZING ICELAND adventure, this is the right time! We will make you a brand new and crispy SCOUT and it will be delivered for you on your adventure. Free transport to and from Iceland, delivered to your home afterwards.
Adventure trip with new SCOUT:
2 669 eur
Fly your own paramotor
Ship your paramotor to us before and we will transport to and from Iceland for free. We can help to arrange shipping at probably lower costs as we have good discounts with parcel services.
Adventure trip:
2994.3 eur

What is Paramotor Road Trip?
To maximize our paramotor experience we will drive wherever the weather is the best to fly. We fly in the evening and then the same spot at sunrise again but other direction. During the day we will drive the van and trailer to the next spot.
We have many spots pre-selected and we will choose the next one based on actual weather. To maximize paramotor experience means we need to sacrifice our comfort a little:
We cannot book accommodation in advance as we decide where to stay based on the actual short-term forecast. Good news is it will be off season so we have good chances to improvise.
Driving a lot during the days in our Mercedes Viano 8-seater van. Yes, you would wish to have a but more rest.
The morning flights are pretty cold and the high mountain flights are very cold… the high mountain morning flights are f*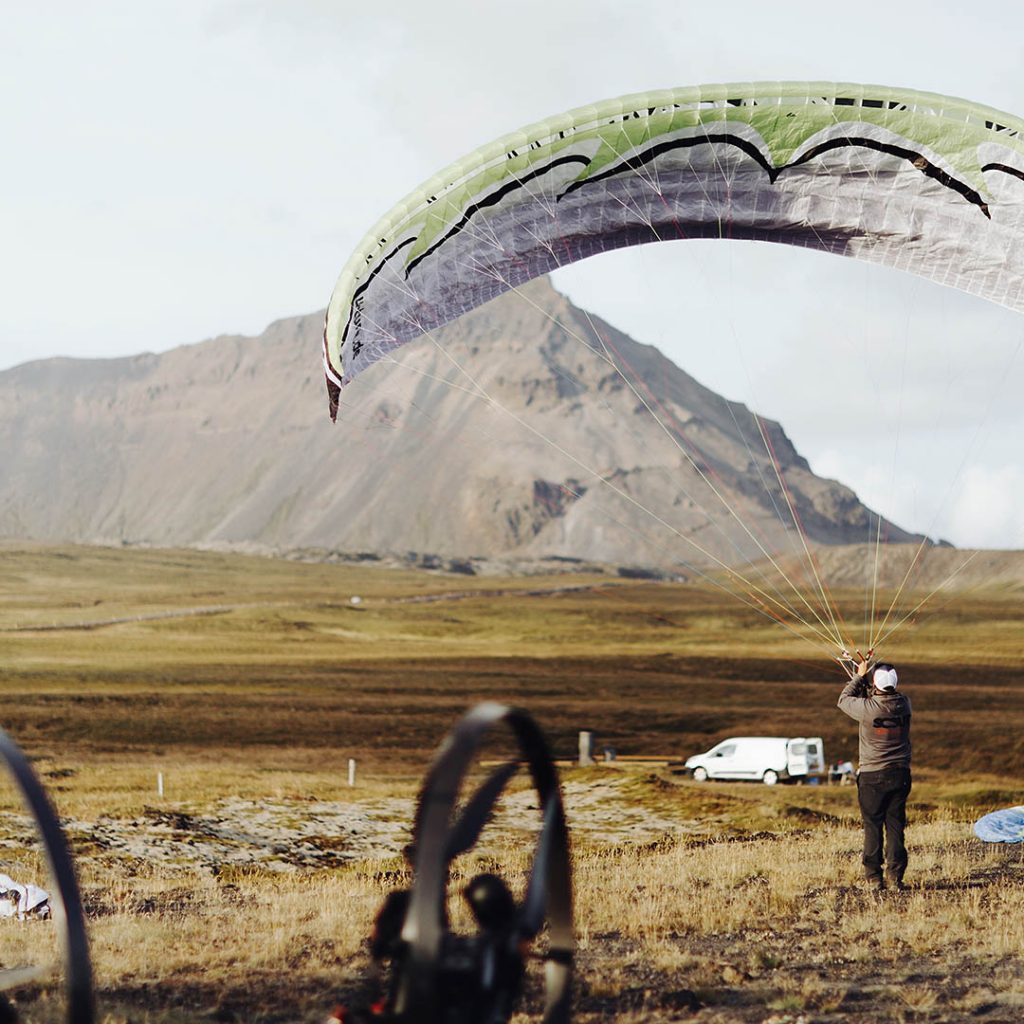 glider,
your reserve 
helmet (ideally with radio),
your flying instruments
warm clothes for flying, gloves
power bank
camera is a must
camping gear, if the adventure require it(consutlt before adventure)
How to get your paramotor there?
That is the tricky part when traveling for PPG adventures. Taking your paramotor onto plane is always a risky business and you may end up being grounded.
Here are your options:
rent one of our SCOUT paramotors. This is a great opportunity to properly and throughly test the SCOUT. After first flight you will fall in love with it for sure. Flying 15-30 hours on it during the adventure trip you will not want any other machine any more. Should you decide to order a new scout afterwards then you will have half of the rental costs off your purchasing price.
place an order for a brand new SCOUT and have it delivered the destination. Fly the best adventure of your life on your new dream machine! After the trip, we will take it Slovakia and clean it, pack it and ship to your home.
ship your paramotor to SCOUT headquarters and we take it for you.  We may arrange the pick up at lower cost because we have good deals with FedEx and other shipping companies as we ship a lot.  You are responsible for packing it properly. We will load your paramotor into the trailer and drive it to the to Iceland. You enjoy a comfortable flight to the destination with light luggage only. After the trip, we will take it to Slovakia, pack and ship to your home again. You pay the parcel service only. Transport in the trailer from SCOUT HQ to destination and back is free of charge.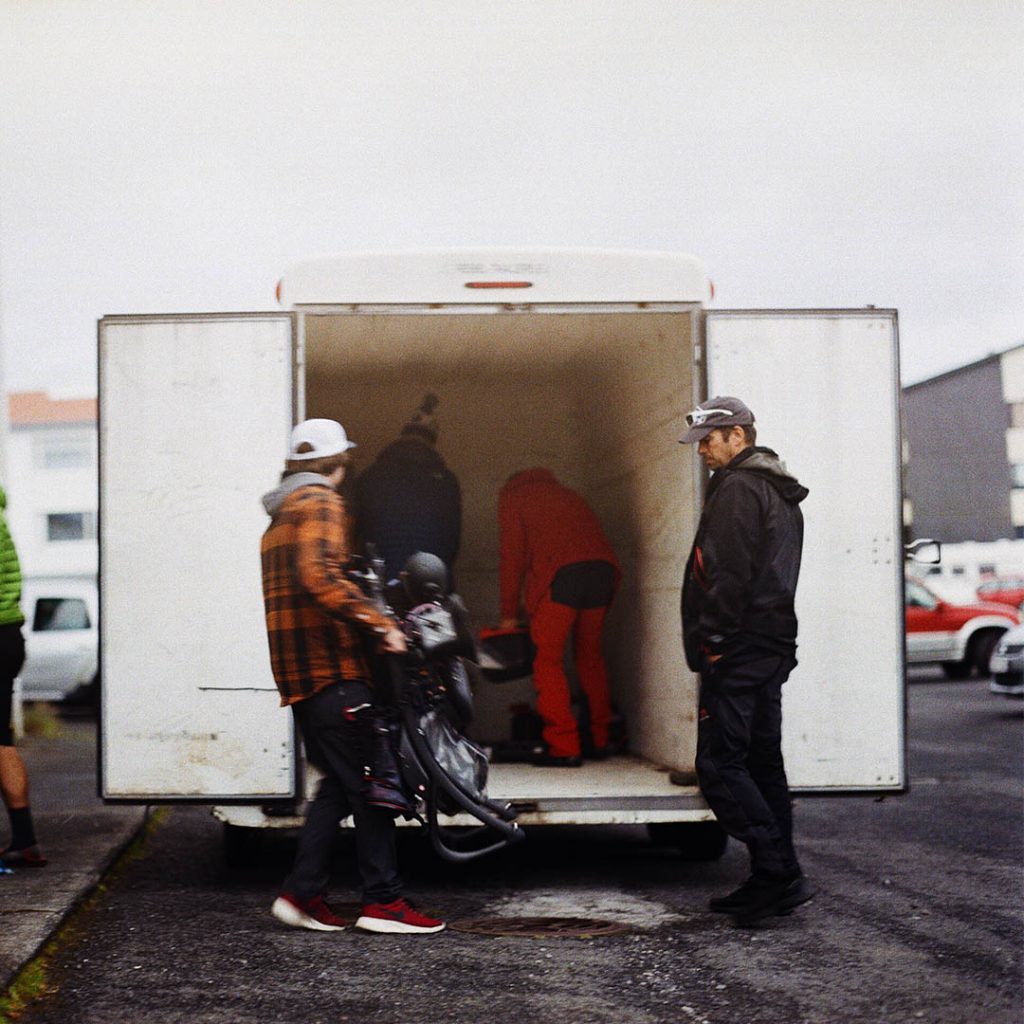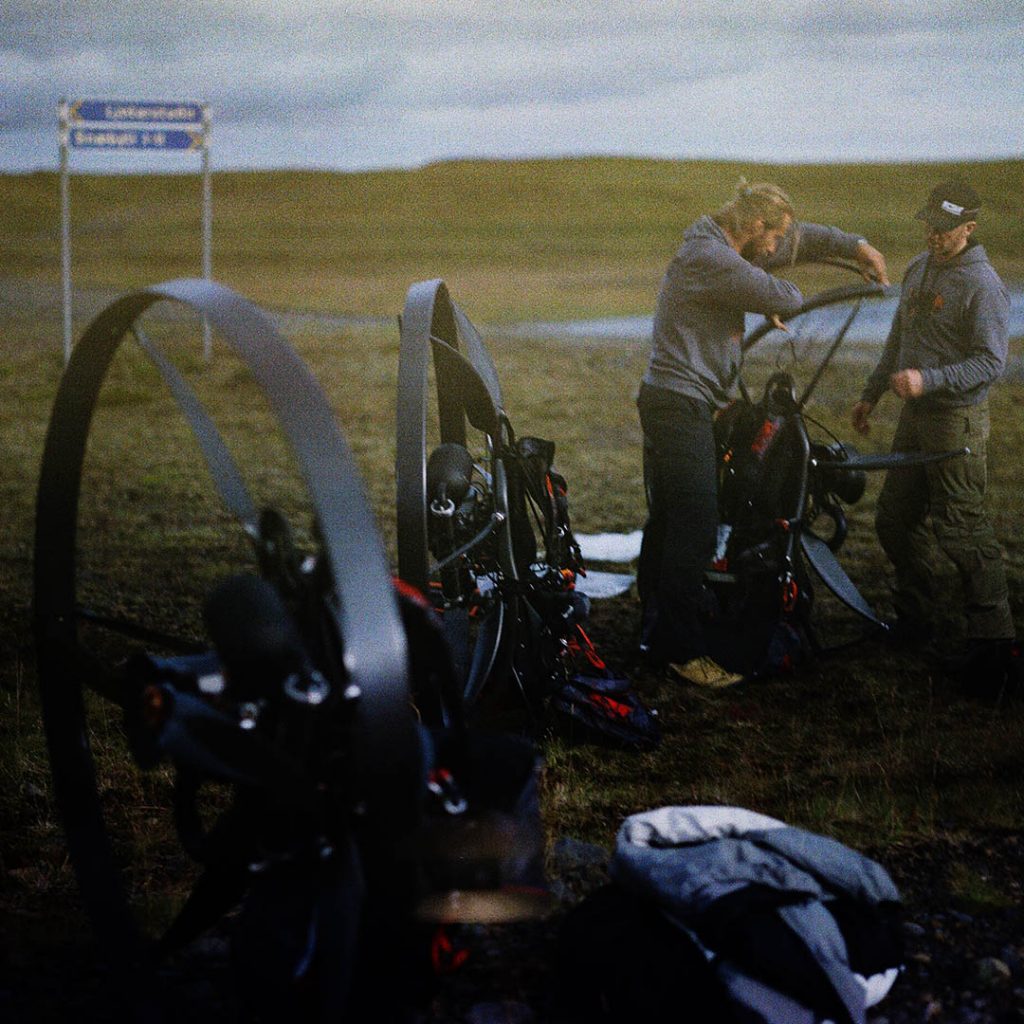 pickup in destination of arrival (always have to be consulted before)
transport of your gear from SCOUT HQ, Slovakia to destination if applicable
seat in 8 seater minibus (Mercedes Viano) during the trip
special paramotor trailer for 8 assembled paramotors + camping gear
charging of your cameras and phone, BBQ, stove and kitchenware for you to use
local knowledge
guidance 24/7
pre-flight and post-flight briefings
radio coms for the whole group to stay safe and have the most fun
friendly smile
cool photos and videos, best memories…
New for 2023> the service also includes:
fuel and oil for paramotors
camping fees
satellite tracker with SOS button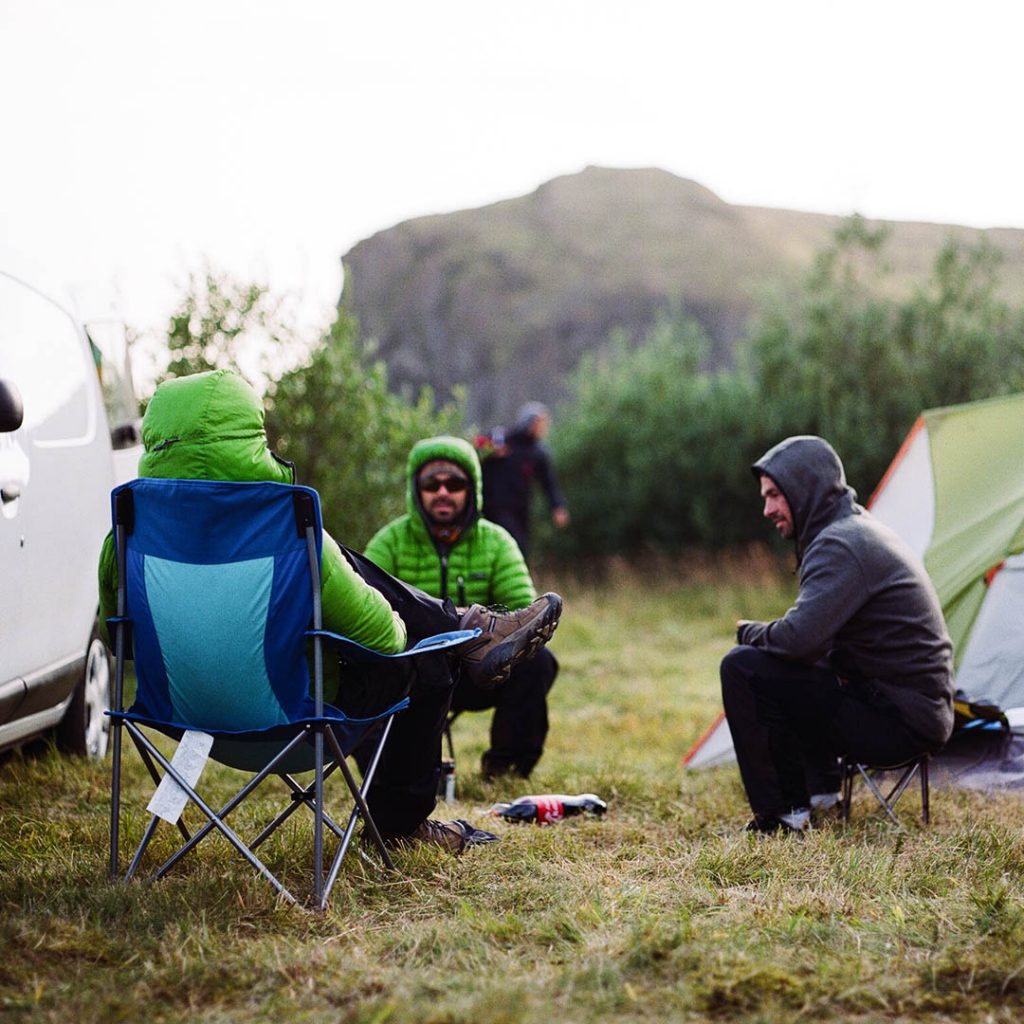 Service does not include:
food: restaurants on the way combined with grocery shopping for snacks

your plane ticket to and from paramotor adventure destination
insurance to cover search, rescue and evacuation
any props you break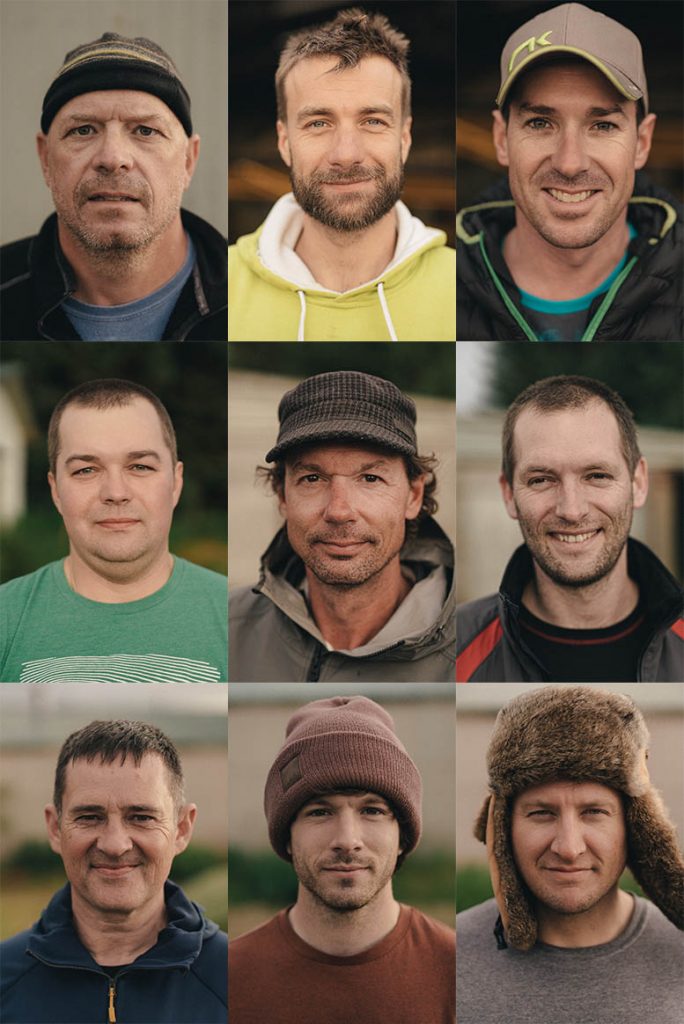 Our trips are NOT exclusive for SCOUT pilots only! Pilots with other machines are very welcome to join us. We have always had great times and brands and colors do not matter.
However, quite often we have more pilots signed up for a trip than seats available. In this case SCOUT pilots will have priority boarding as our reward you for their loyalty.
Following reservations will be confirmed immediately:
SCOUT owners who want to participate with their own paramotorP
Pilot who orders a trip with rental of a SCOUT (4 paramotors available)
Customer who orders the trip with a brand new SCOUT paramotor (with relevant discount)
If you want to participate with your own non-SCOUT paramotor, we encourage you to sign up as soon as possible, too. Although we will not be able to confirm your seat before the priority boarding deadline, after this date seats will be confirmed on a first-come-first-served basis. So do not hesitate!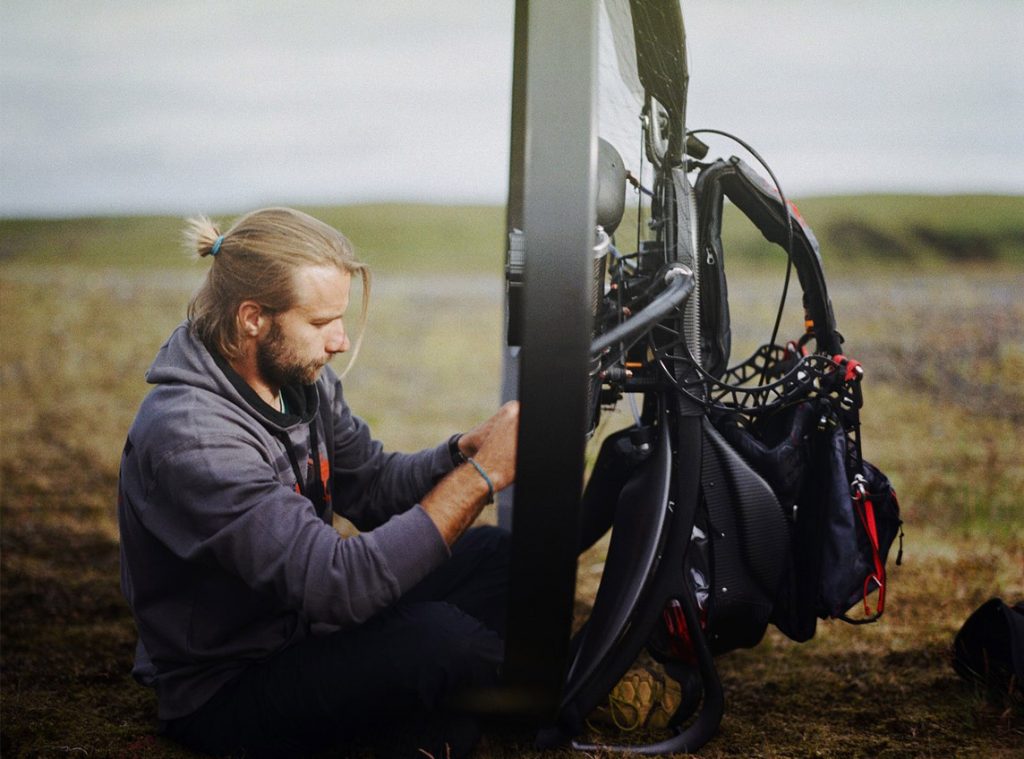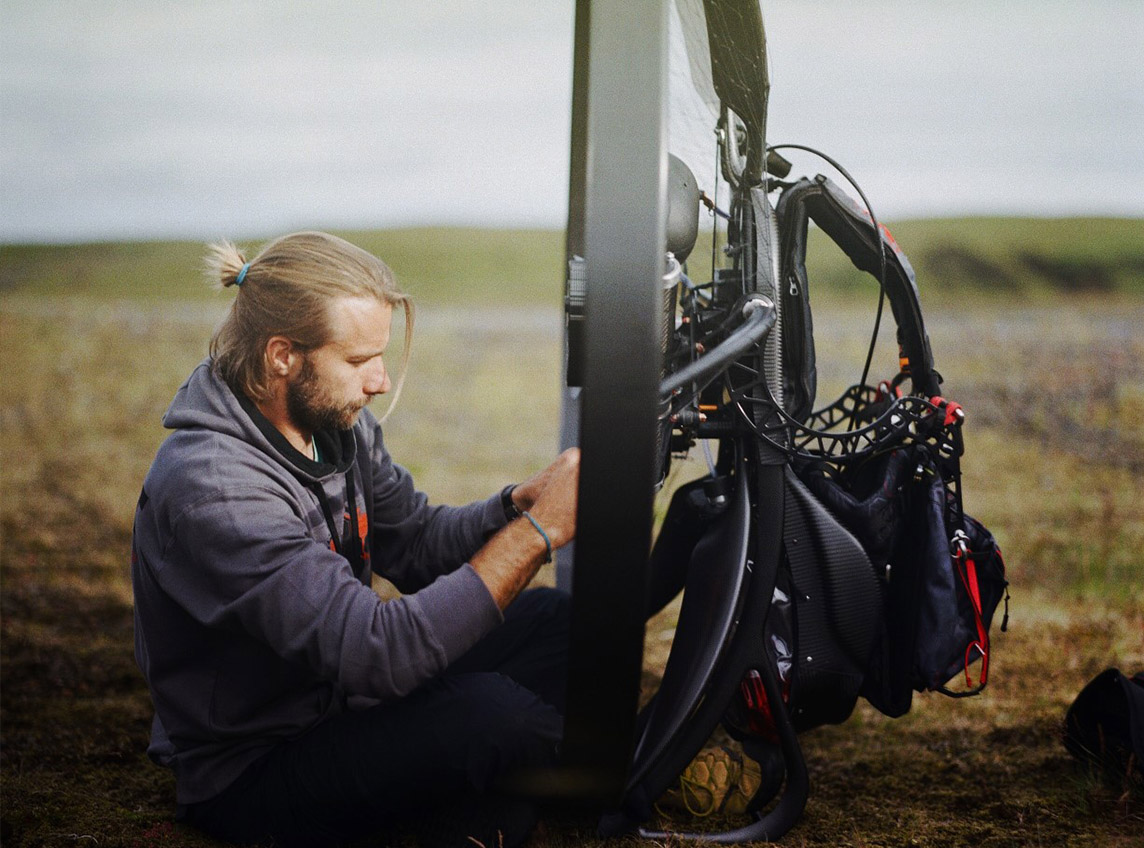 Miroslav Svec
The designer and the main brain behind the SCOUT. Miroslav has a lot of experience with adventure flying. In 2013 he strapped a sleeping bag to his paramotor and has flown +1000km around Slovakia.
In 2016 he won the Icarus Trophy Adventure Division flying more than 1900 km unsupported across the US.
Since then, he got addicted to paramotor adventure flying and guided 6 seasons in Iceland and numerous other trips in Slovakia, Italy, Romania, Italy, and Spain. 
In 2022 Miroslav organised the Wigman Challenge – a unsupported paramotor adventure crossing the most beautiful and challenging parts of Unites States.  
Miroslav speaks fluent German, English, Hungarian, Czech, of course Slovak and can ask for a beer in Spanish.
Stefan Prisecaru
Stefan is an experienced paramotor pilot and he guided several SCOUT paramotor adventures in Iceland, Romania, Italy, Slovakia and Spain. He is a great mechanic to keep the motors in perfect condition
Stefan speaks English, Romanian, he can understand a bit of Italian and he can fix anything in any language.
Matej Roder
Matej is propably the most experienced pilot of all of us. He started as a PG and acro pilot and worked out to PPG master. He guided many trips with Scout and he is with us more then 8 years. 
If you with him on trip, you are in good hands!
Matej can speak english and spanish.