Das Motorschrim-Magazin (Germany)
,,Pod harness with a motor! Without pushrods, it unleashes its strengths in thermal flight..."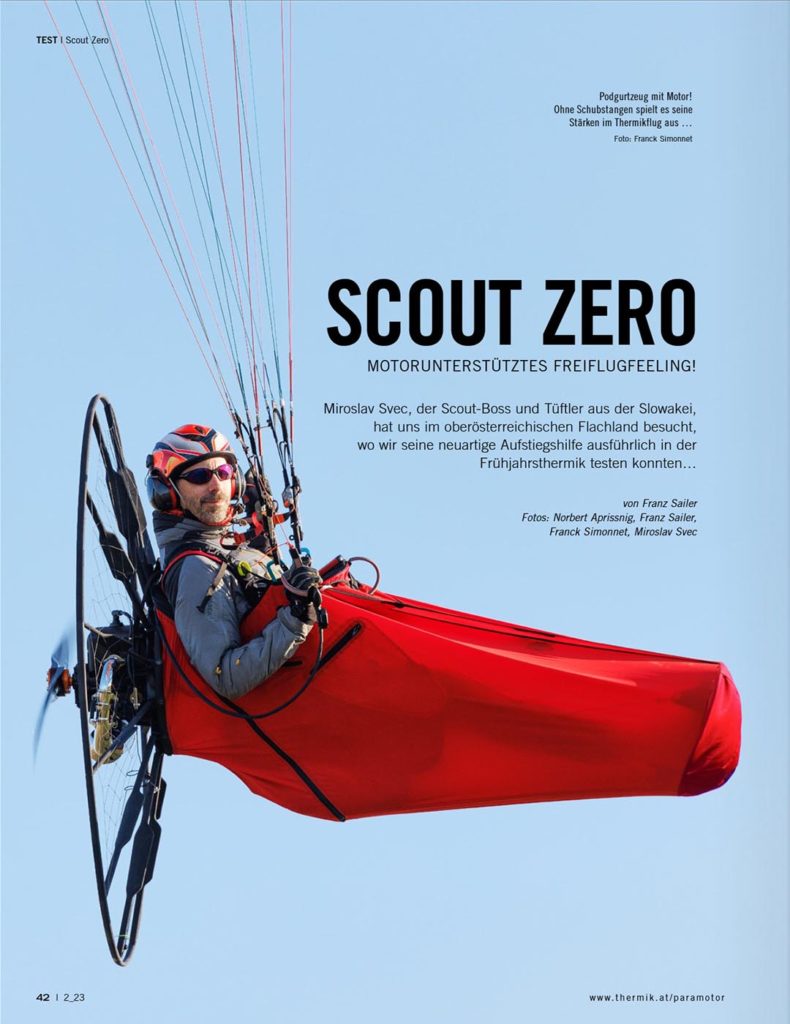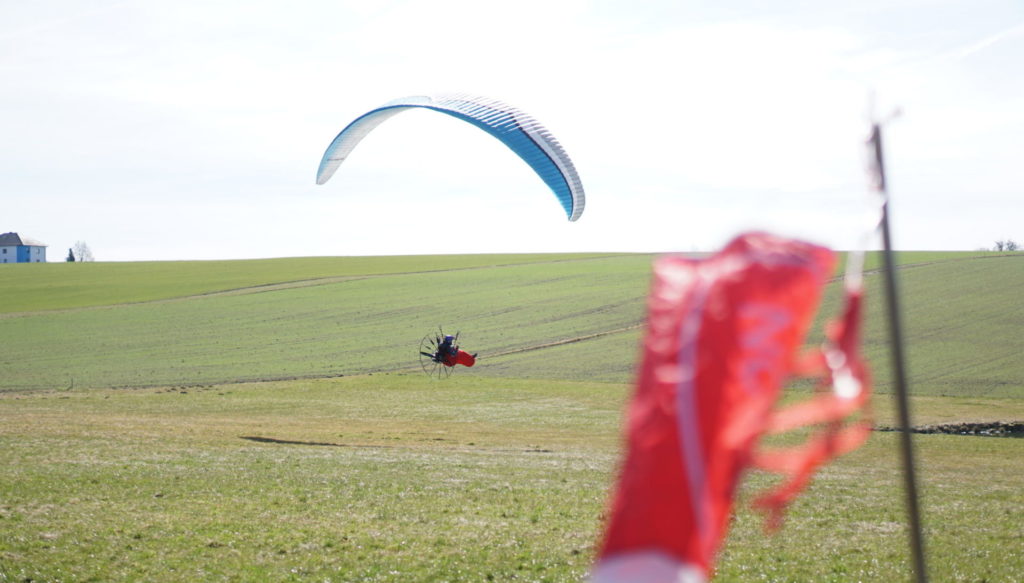 "The Scout Zero is not a conventional paramotor, and it doesn't want to be one!" 
The Scout company boss deliberately omitted a traditional frame and a standing base in its design. Likewise, pushrods are also nowhere to be found! The system has been optimized for thermal flying and soaring without a motor. "Like everything else, it has its advantages and disadvantages," Miroslav explains. And he adds, "If someone wants a lightweight, conventional paramotor, they can get one. Compared to a conventional paramotor, the Scout Zero would probably be the worst paramotor system I've ever built…"
Franz Sailer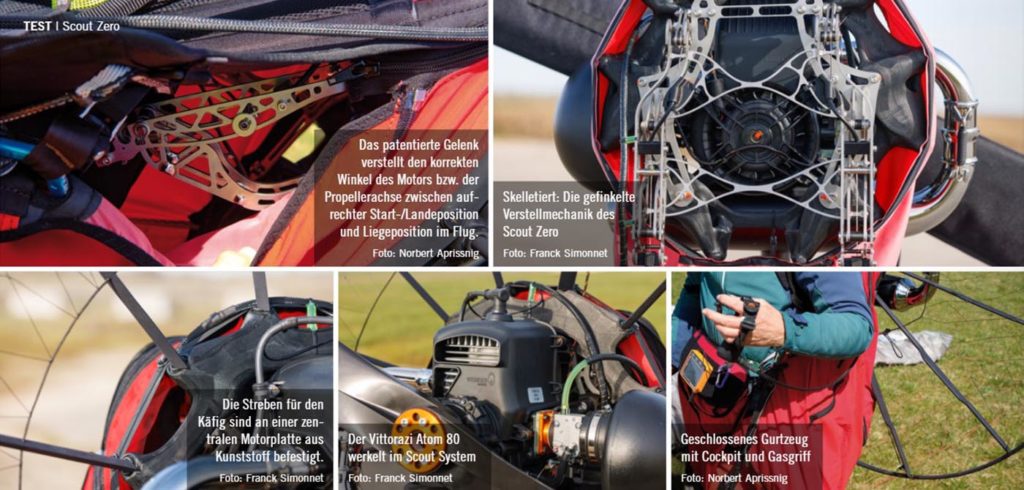 " In thermal flying, the system excels in agility, weight shift control, and high aerodynamics"
The Scout Zero is an uncompromising tool designed for motorless free-flight, allowing for hours of flying in thermals and cross-country adventures. Of course, it also provides a lot of fun for slope soaring. In "motor mode," certain compromises need to be accepted: the absence of pushrods makes starting and climbing in comparison to a conventional paramotor a matter of getting used to. It takes some experience and trial and error to feel comfortable with it.
It is what it is: the system was not built for pure motorized flying, and it would be a waste to use it solely for that purpose. In thermal flying, the system excels in agility, weight shift control, and high aerodynamics. The variable adjustable geometry enhances the flight experience, especially during accelerated flight, and also provides a true free-flight sensation in thermal conditions. 
Franz Sailer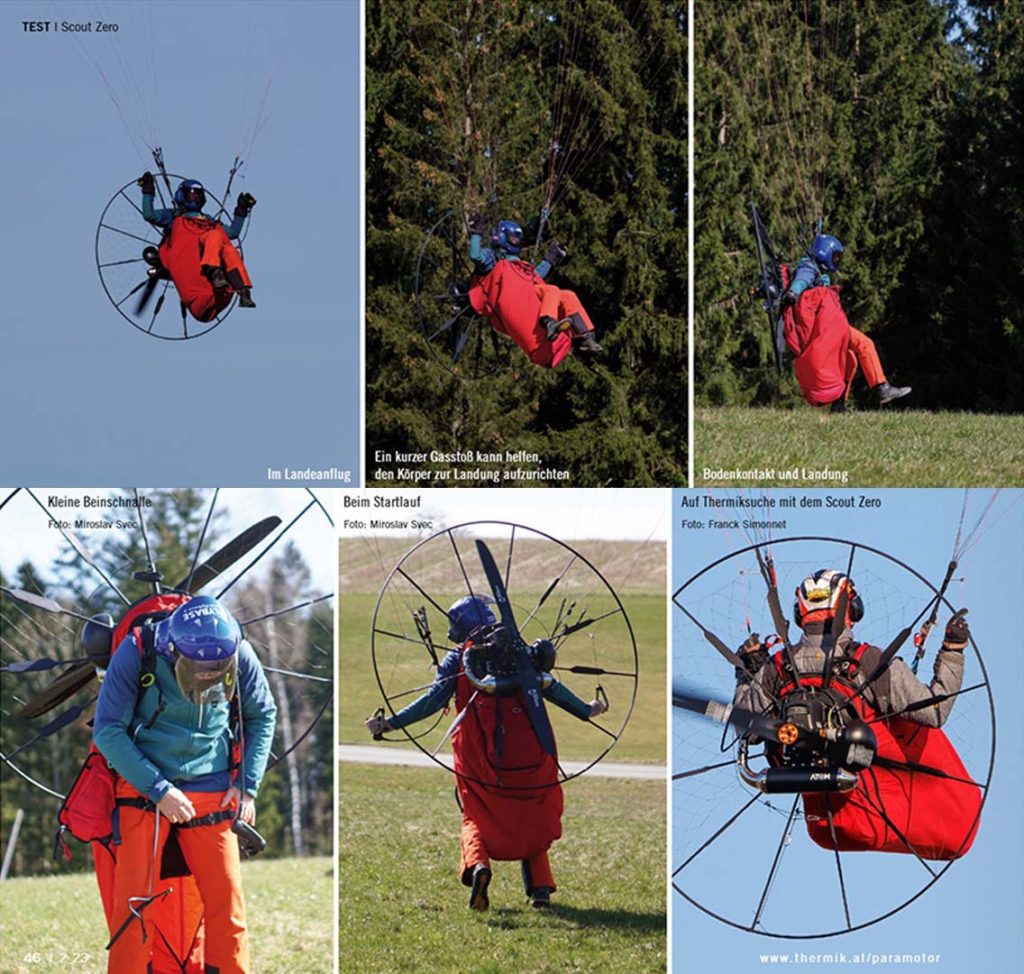 "The Atom 80 engine is the best choice …"
Offering all the advantages needed for such a system, including easy starting, full ability for mid-air launches, and low noise emissions, enabling a fulfilling free-flight experience.
Franz Sailer
"You can soar in thermals all year round"
 What many people don't know is that with an ascent assistance, you can soar in thermals all year round. Even in autumn and winter, it is often possible to circle in gentle thermals for an hour or two while other free-flight pilots are grounded. Such flights are a special experience. Similarly, extended sightseeing flights with fleeting thermals after work have their charm. Cross-country flying in flatlands without the risk of sinking significantly increases the chances of flying longer and farther. The area of application is vast. With ascent assistance, you can fly to a wooded ridge or slope in windy conditions and enjoy slope soaring in the lee of the mountain. Or take a relaxed motorized thermal soaring trip during your vacation without any stress.
 Simply flying, with the guarantee of actually getting a couple of hours in the air, brings great joy, especially to those pilots who have limited time for our wonderful hobby due to work or family obligations, allowing them to go to the mountains or the ridge for a full day.
Franz Sailer
Read the full review by Paramotor Magazin Austria here:
Original review in German.