Progression training with paramotor adventure flying in Italy
No gear can compensate for skills.
Pilots are normally surprised when I say this. They would expect me to praise the brand…
During all my adventure flights, slalom training, SIV training and paragliding in thermal conditions I have learned the importance of good skills beyond anything else.
Seriously,  you need to start with good training in the first place.
Miroslav Svec
We will not teach you how to fly.
You are expected to be a pilot already and this training is not intended to teach you to fly from ground zero.
We   teach you how to fly with confidence.
My instructors were just fine and they really did their best effort and yet it took me a year or two to gain confidence. And another year or two for my confidence to be justified.  And another year or two stay calm and relaxed in all kinds of situations. And another year or two to learn to read the risks in advance.
Now you can learn faster!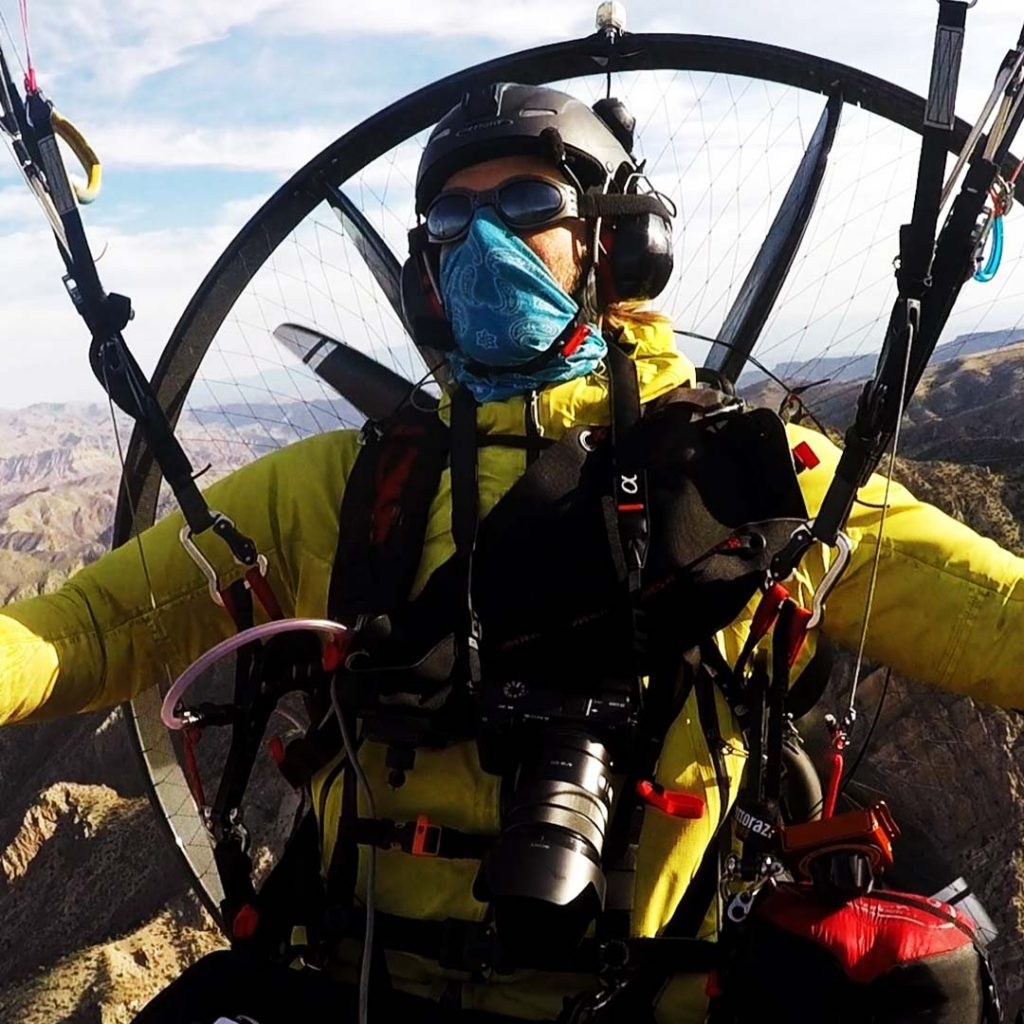 Life is great...Italy paramotor progression training
Here is a shor video what you can expect from paramotor progression training in Italy. 
Program of paramotor progression training:
We will start with you flying first  so we see what your skill level is and make an individual plan for you. Everyone will have to pass all our benchmarks in the training process but some may need more focus on this and some more attention to that. We will do training very individually. This is why we will do it in a small group with two instructors.
At the beginning we will do some advanced groundhandling techniques. Truly, groundhandling is the key. I have learned this from my friend Javi Malaguita who is one of the best acro paramotor pilots out there. He just cut out the center part of his acro glider and sewed it together to make it smaller and even more spicy. Groundhandling with a spicy super-fast and nervous glider is a valuable lesson. We will have some for you.
We will continue with advanced launching techniques. These are the factors that make take-offs more demanding:
nil-wind or cross-wind
early-morning
high-elevation
wet-glider
full tank heavy loaded
tight spots
And we will combine all of it at once!
While at your home filed you rarely face such combination it happens quite often on our adventure trips and this is what many pilots pilots struggle the most with. Yet there is a technique to master such challenges and we will show you how. Proof of our success will be if you remember every single failed take-off from now on, because there will be so few.
We will also practice proper landing technique and precision landing. Its a must for adventure flying as you may face a forced landing on a tight spot.
You will get high and fly the thermals with the paramotor. By the end of this training you will be a lot less scared of turbulence and trust your glider (and yourself) a lot more than ever before.
At the end of the training in Italy we will add some paramotor slalom sessions. We will carefully explain how to use the 2D steering around the cones and speedbar on entry and exit of the turn. Precise timing and energy management is very important. You will have the opportunity to try some advanced slalom gliders of sizes 18, 20 and 22.
As a bonus, we may spice it up with some basics acro maneuvers if you like.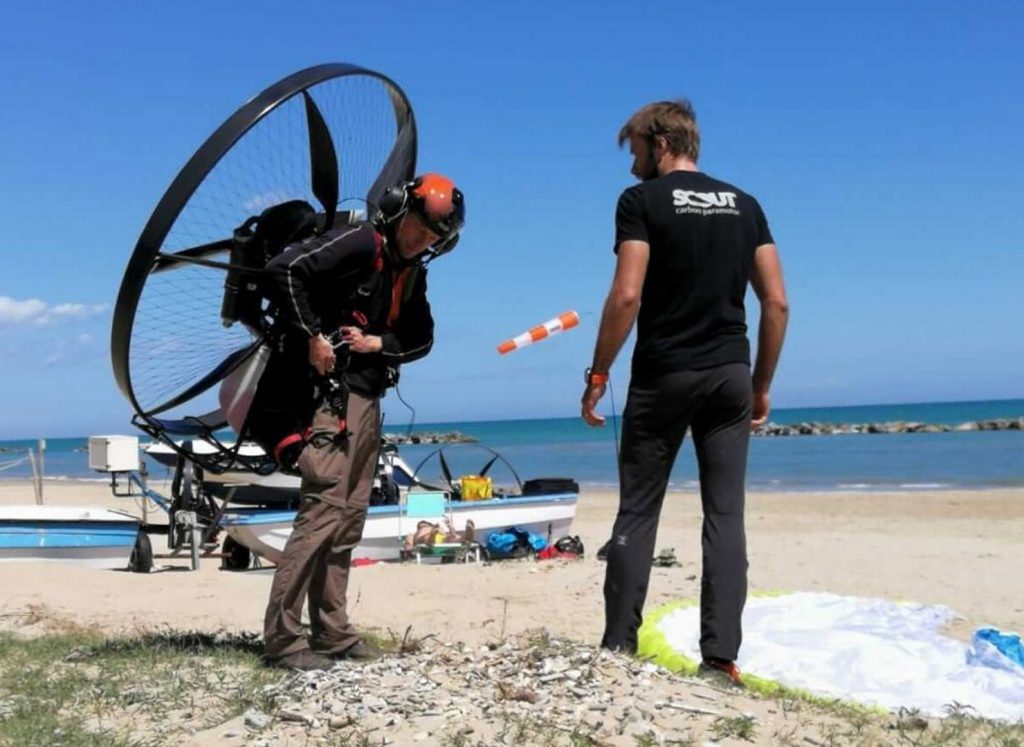 Adventure flying included!
Mountains will be just around the corner.
So lets fly high and explore them properly.
We will teach you to:
read the terrain
understand the valley winds (catabatic and anabatic)
identify sources of lee turbulence
read weather forecast for adventure flying
know the map and plan your trips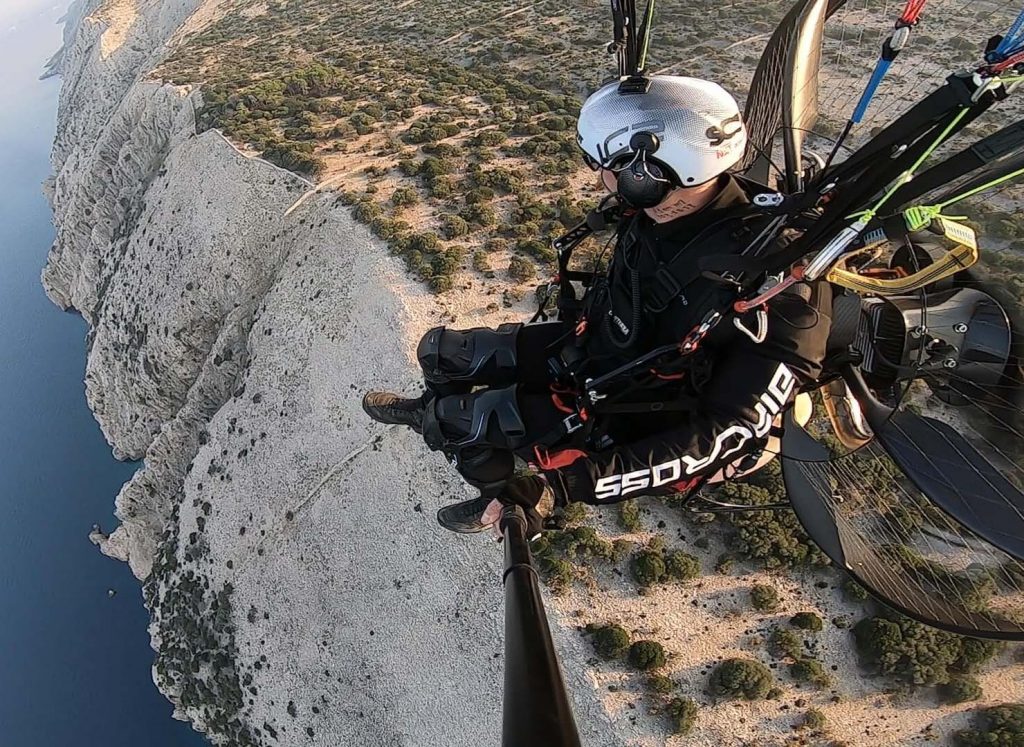 Location: Fermo, Italy
Dates: June 19 – 27, 2021
Arrival to: Rome, Leonardo da Vinci International Airport
Our training group will be small: 6 students only.
Training will be very intensive with 2 instructors. Miroslav Svec and Stefan Prisecaru.
Because we take it personal.
With paramotor rental
We will hook you up with one of our SCOUT machines for whole trip. Maybe you want to try a SCOUT or you dont want to scuff your own paramotor. Only you have to worry about is the huge amount of likes you are going to have after the adventure with us! See above about services provided.
Adventure trip+rental:
1783 eur
Ordered with a brand new SCOUT
Treat yourself with a brand new SCOUT and have it delivered for your Dolomites adventure, this is the right time! We will make you a brand new, fresh and crispy SCOUT and it will be delivered for you on your adventure. Free transport to and from Italy, delivered to your home afterwards.
Adventure trip with new SCOUT:
 1097 eur (save 823 eur)
Fly your own paramotor
Ship your paramotor to us before and we will transport to and from Italy for free. We can help to arrange shipping at probably lower costs as we have good discounts with parcel services.
Adventure trip:
1316 eur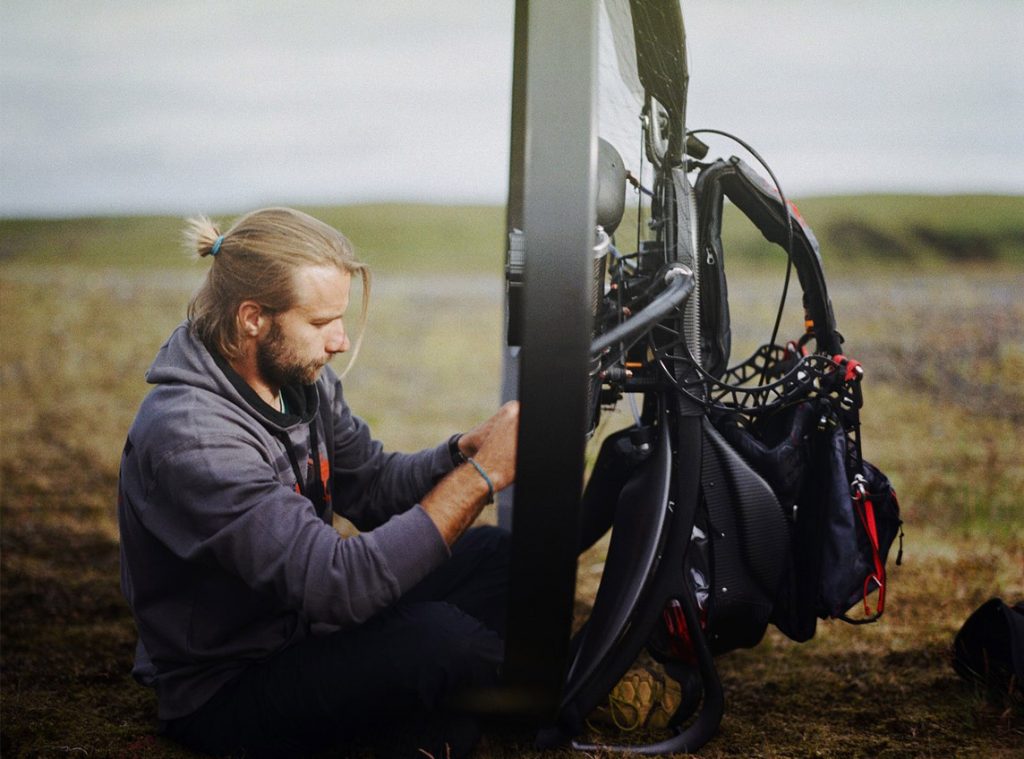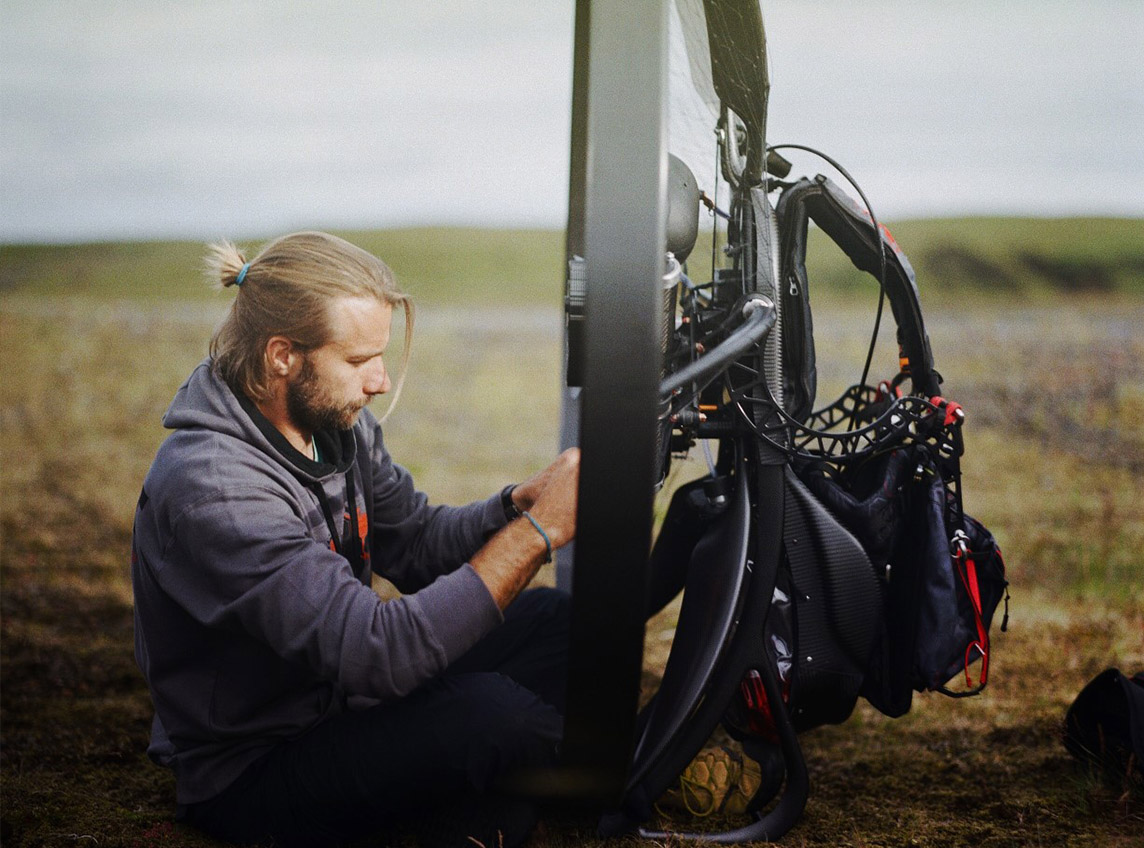 Miroslav Svec
The designer and the main brain behind the SCOUT. Miroslav has a lot of experience with adventure flying. In 2013 he strapped a sleeping bag to his paramotor and has flown +1000km around Slovakia.
In 2016 he won the Icarus Trophy Adventure Division flying more than 1900 km unsupported across the US.
Since then, he got addicted to paramotor adventure flying and guided 6 seasons in Iceland and numerous other trips in Slovakia, Italy, Romania, Italy, and Spain. 
In 2022 Miroslav organised the Wigman Challenge – a unsupported paramotor adventure crossing the most beautiful and challenging parts of Unites States.  
Miroslav speaks fluent German, English, Hungarian, Czech, of course Slovak and can ask for a beer in Spanish.
Stefan Prisecaru
Stefan is an experienced paramotor pilot and he guided several SCOUT paramotor adventures in Iceland, Romania, Italy, Slovakia and Spain. He is a great mechanic to keep the motors in perfect condition
Stefan speaks English, Romanian, he can understand a bit of Italian and he can fix anything in any language.
This is not binding yet.
After we check availability we will let you know.
We will request a down payment to confirm your commitment. 
Right now, it's your turn to sign up: